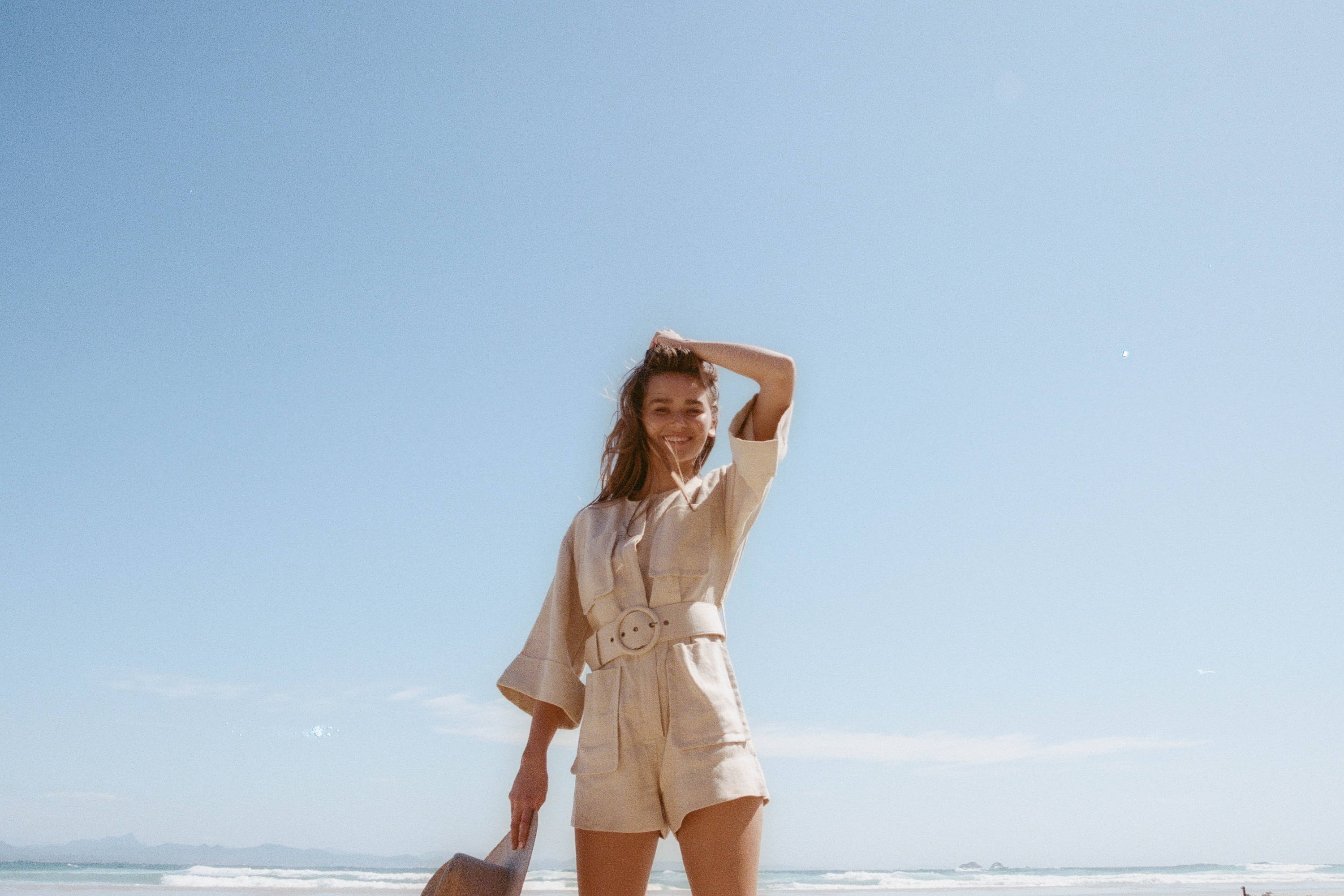 Gabriella wears our Carmen Linen Boiler Suit
A Spring morning spent on the coast at Byron Bay with our natural beauty Gabriella Brooks wearing looks from our Nomada Collection, brought to life through the lens of Emily Yates
We caught up with our muse, and the talent behind the camera on her biggest inspirations and the best advice she's received.

Videography: Jared O'Sullivan | HMUA: Ashlea Penfold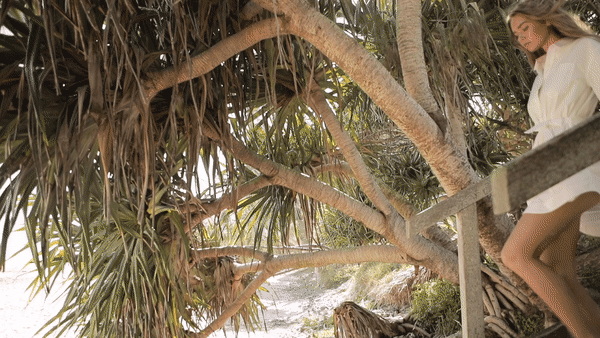 Gabriella wears our Amaia Shirt Dress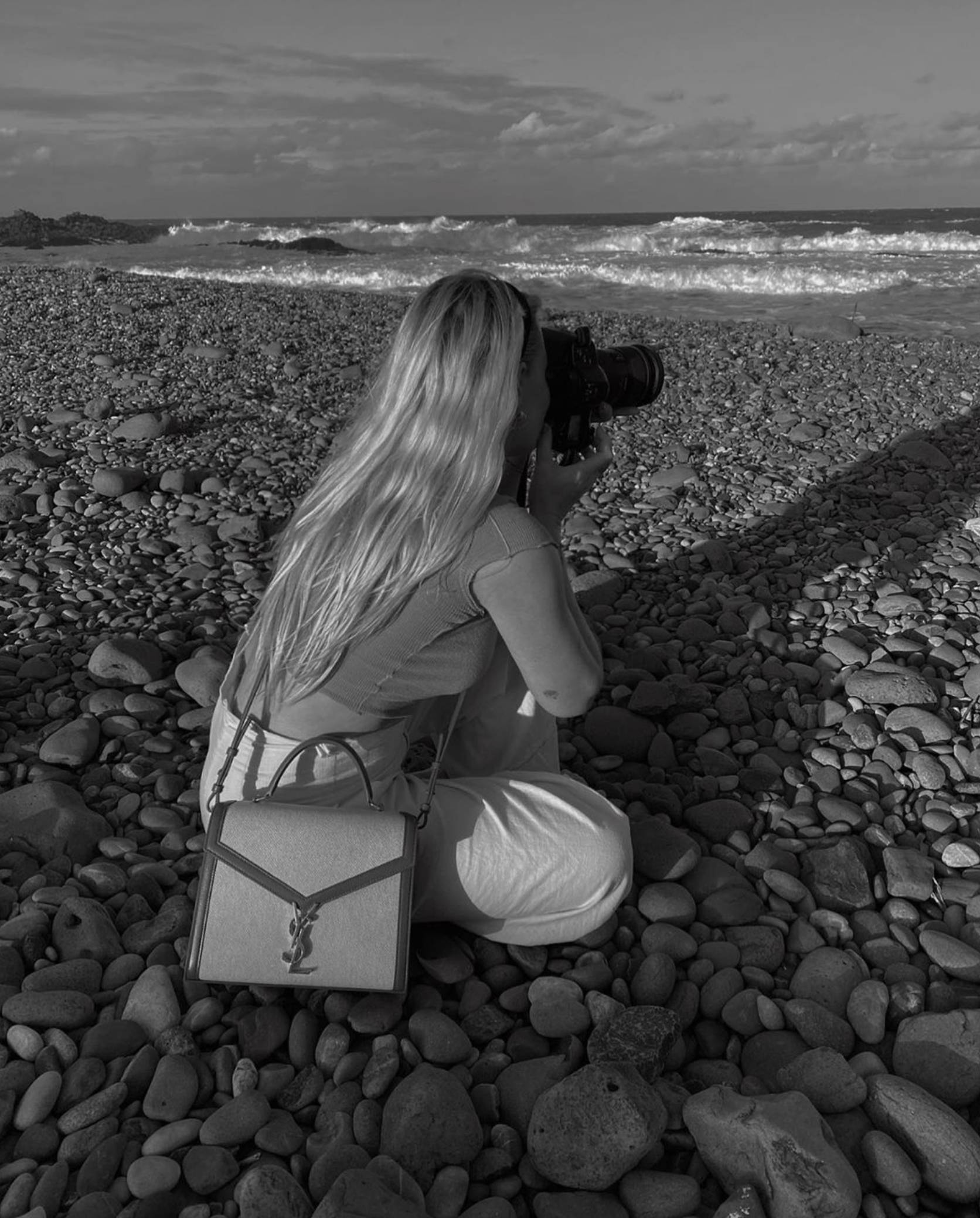 Tell us a little about yourself?
I'm a Sagittarius, I laugh really loudly and I have terrible taste in music.
How has life changed since the birth of your gorgeous little Fox?
We get significantly less sleep, but have infinitely more joy.
What are your biggest sources of inspiration?
Everything. I'm inspired by absolutely everything - but mainly light. The way the sun filters through a palm leaf, the shadow my sons eyelashes make on his sleeping cheeks, the way the sea mist softens the morning glow.
How have you found the shift from muse to photographing others?
Wonderful. When myself and my husband would play around with photography before - I would always get frustrated because I couldn't explain to him what I could see in my head, for him to capture. So now it's just me and my art, and I absolutely love it.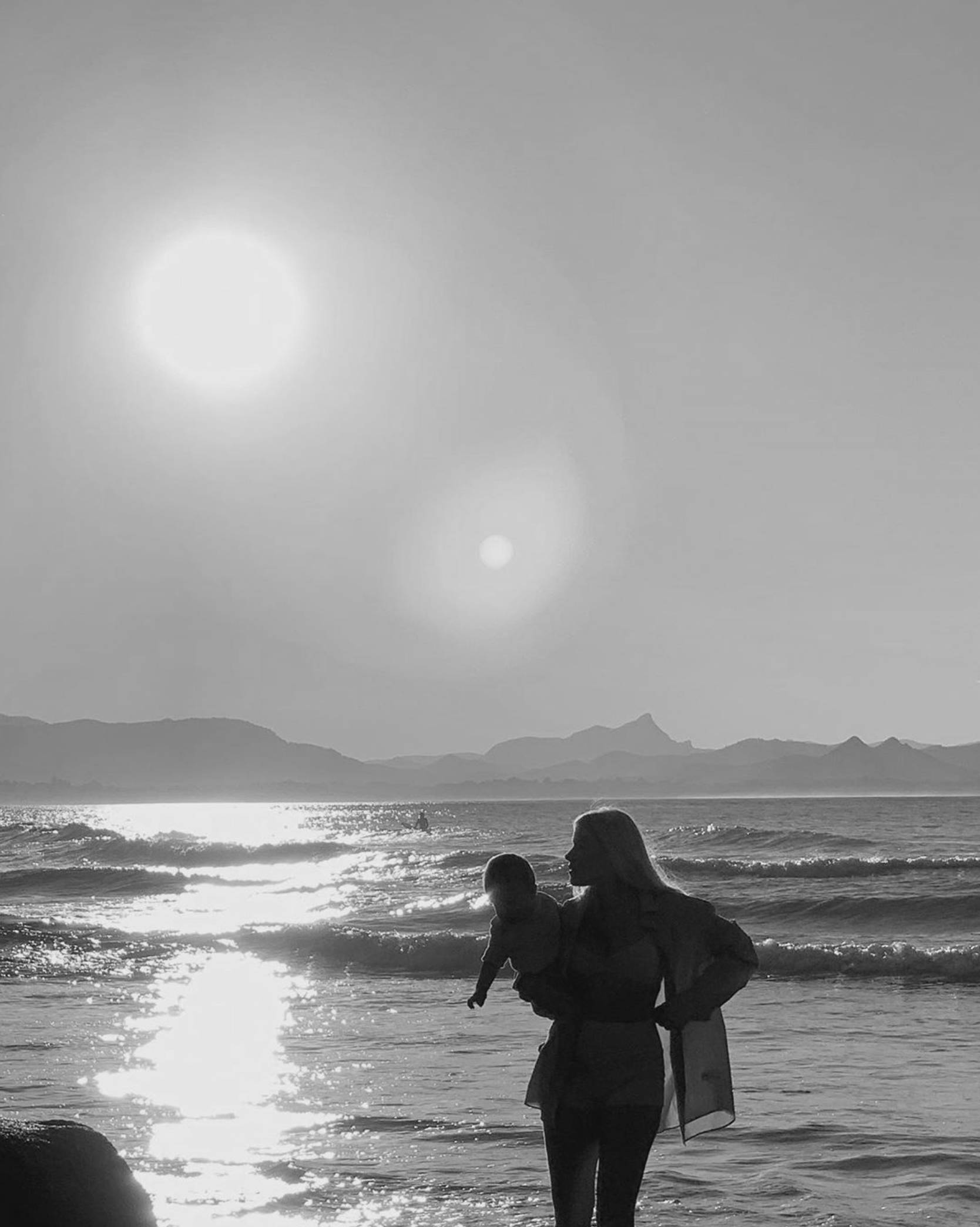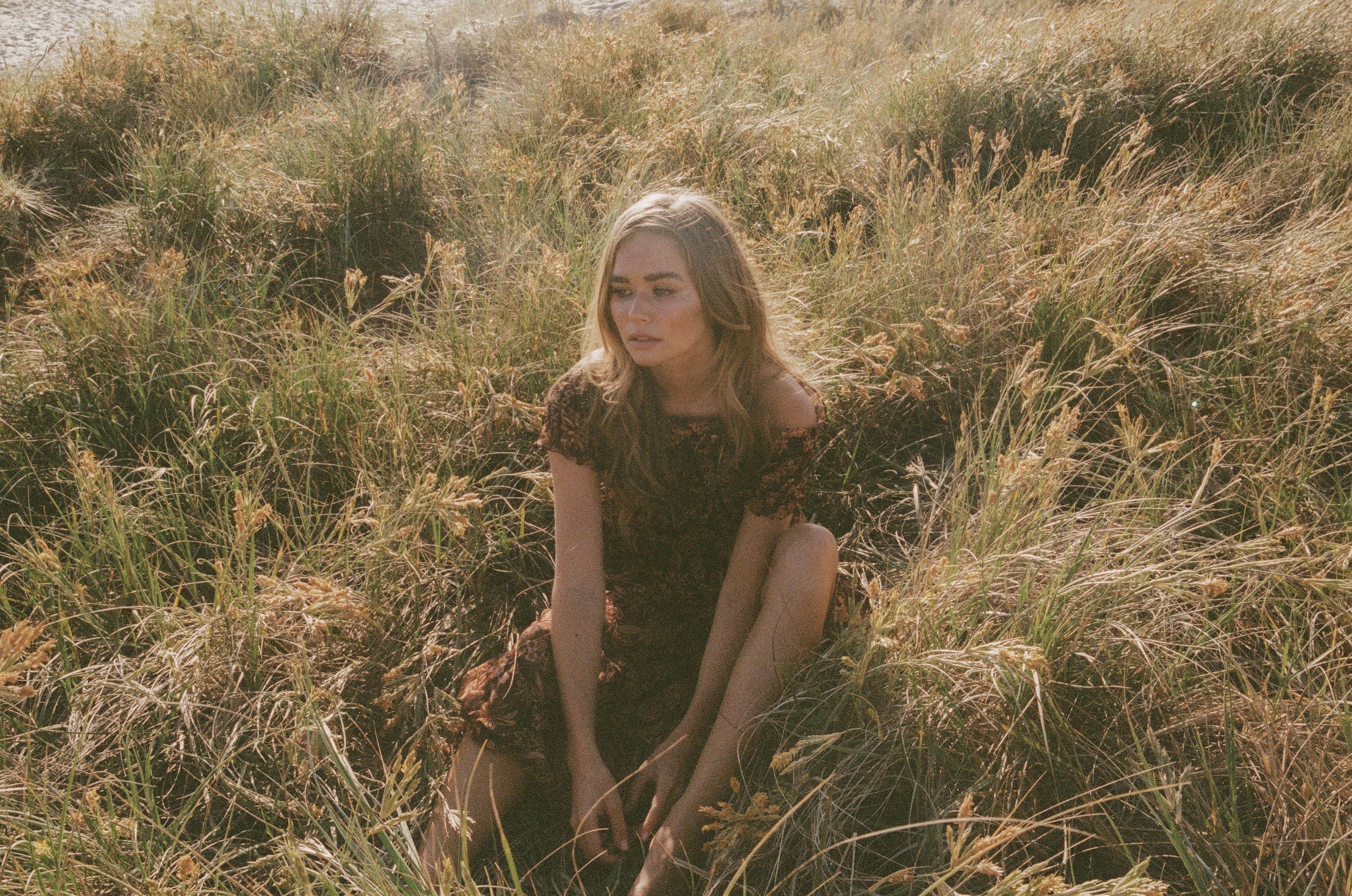 Gabriella wears our Angelita Off The Shoulder Midi Dress
What would be the best advice you've received in your career so far?
Don't be afraid to make mistakes. Play. You'll be learning for the rest of your life, so enjoy the process.
What holiday destination are you most eager to travel to and why?
It changes every single day. After this year I want to go everywhere. Absolutely everywhere. Name it - and I'll want to go. I plan to leave no stone unturned.
Tell us a little about capturing our Nomada collection and shooting with Gabriella in Byron?
Gab is a dream to shoot. She's as stunning on the inside as she is on the outside ( annoying huh ? Haha ). Byron is my home, so basically is was just a really fun morning taking the girls to my favourite beaches, having a giggle and playing dress ups. Laid back and low key is my favourite way to shoot.
Do you have a favourite style from our Nomada shoot?
Gabriella wears our Carmen Linen Blazer + Carmen Linen Flares