Love Letters
Written by You
Celebrate the season of love with modern stories written all over the world, from New York to The Netherlands. Discover the latest bridal arrivals, evoking contemporary minimalism with beauty in perseverance. Ethereal at both sunrise and sunset.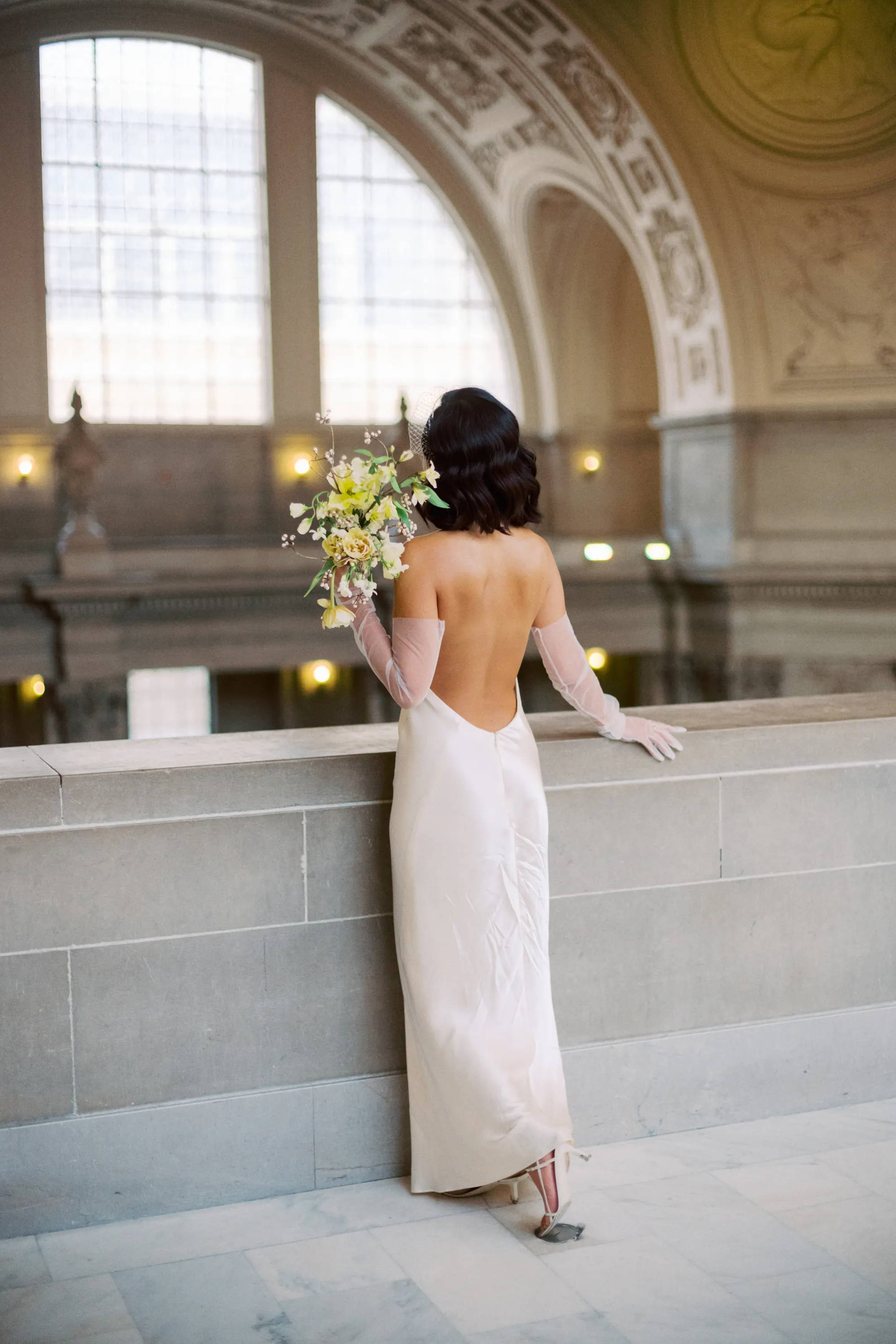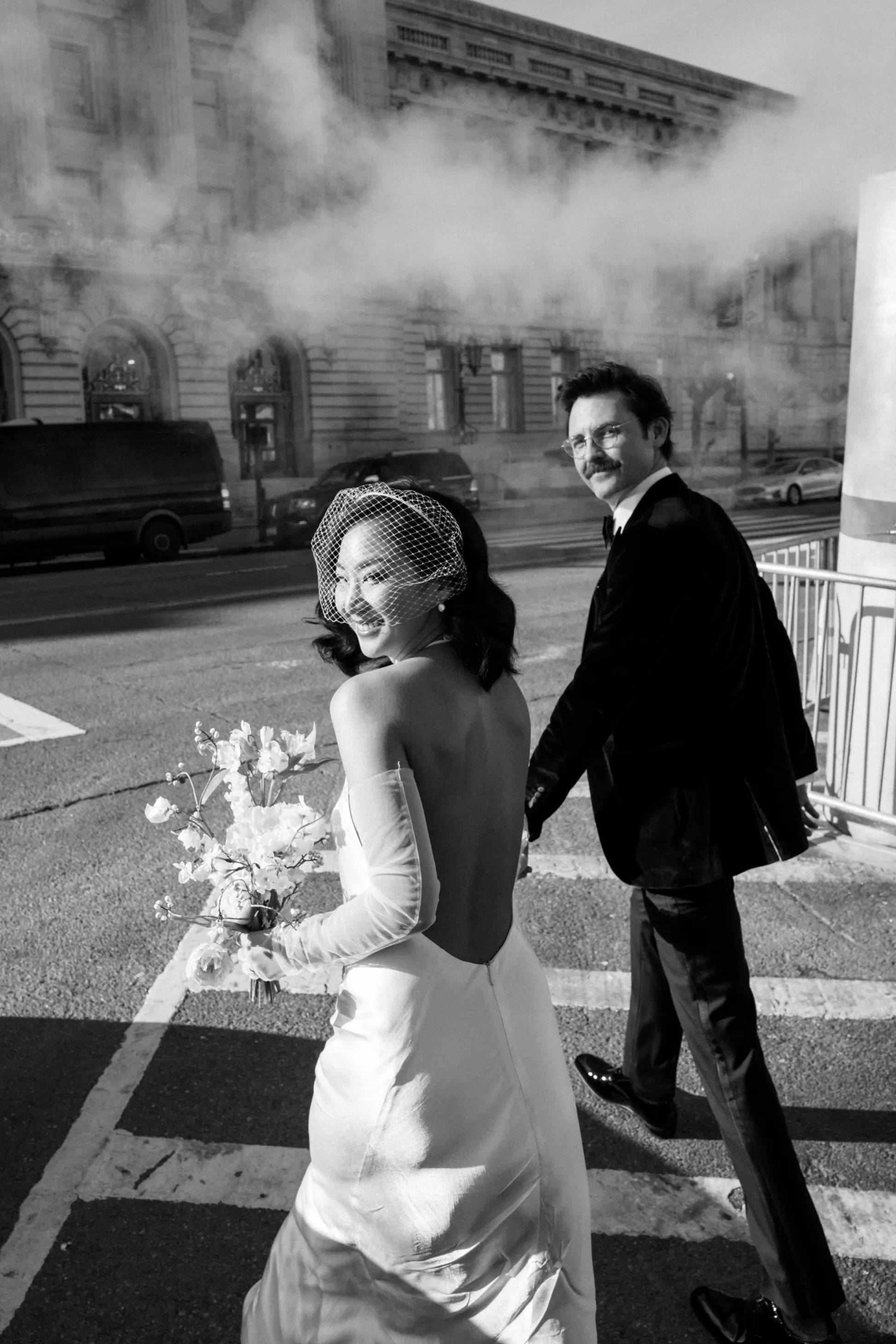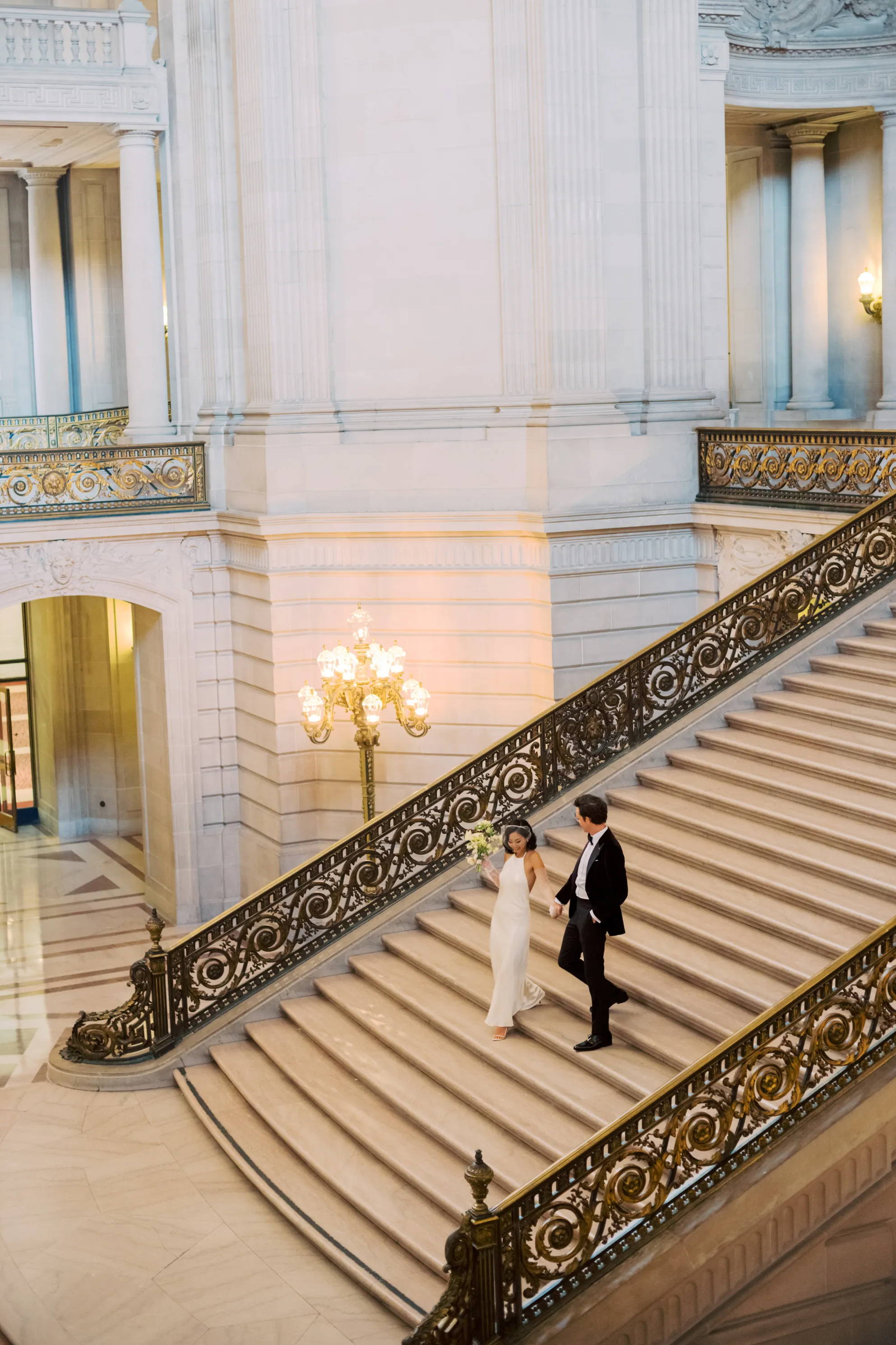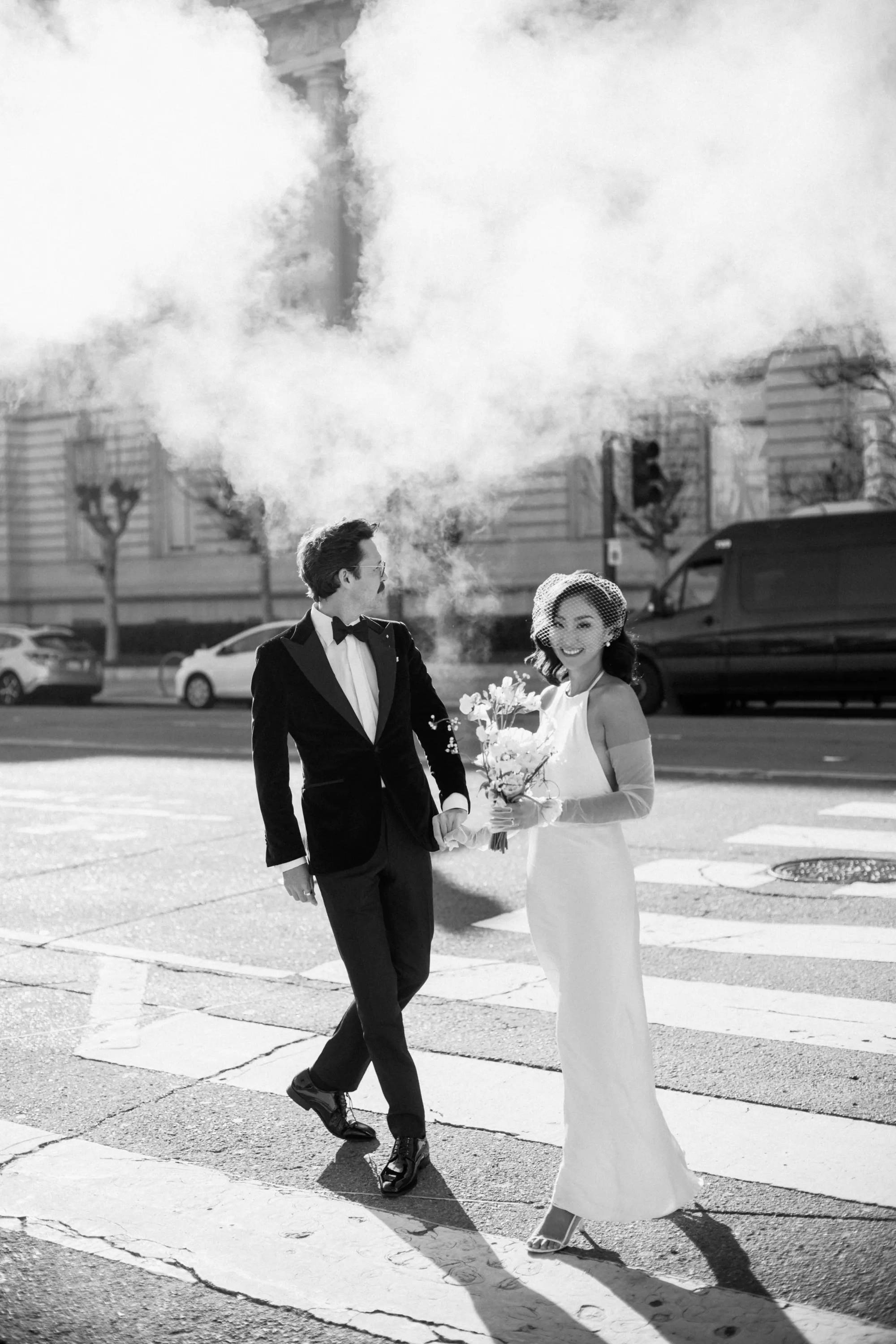 "My husband and I met during the pandemic over Hinge, after realizing we had close mutual friends. Just months into dating, we had to go on lockdown together, and he moved in with me shortly after that. We decided to do our civil ceremony at San Francisco City Hall with an intimate gathering for close family and friends, since we are planning on a destination wedding in 2024. I looked for weeks for a beautiful, minimal yet elegant dress online, but all the styles were either cliched, boring or overly fussy. When I first tried on the La Lune Low Back Halter Neck Midi Dress, though, I knew it was the one. It fit my body like a dream and brought together my entire wedding look."
Bride: Tiffany @tiffwang_
Photographer: Daniel Kim @danielkimphoto
Dress: La Lune Low Back Halter Neck Midi Dress in Cream
Location: San Francisco City Hall, USA
There's that saying "when you know, you know" and I never quite understood what that moment would feel like until the day my husband and I met. Ryan and I went from dating to married with our daughter in just 3 years and those years have been absolutely magical. These words from our wedding day will stick with me forever; "I promise to remain the man you fell in love with, the man who strives to be the best possible version of himself for you. But most importantly, I promise to be yours forever"
Bride: Ashleigh @ashleighbehn
Photographer: Jem Gardner @jemm.photo
Dress: La Lune Lace Back Maxi Dress in Cream
Location: Sydney, Australia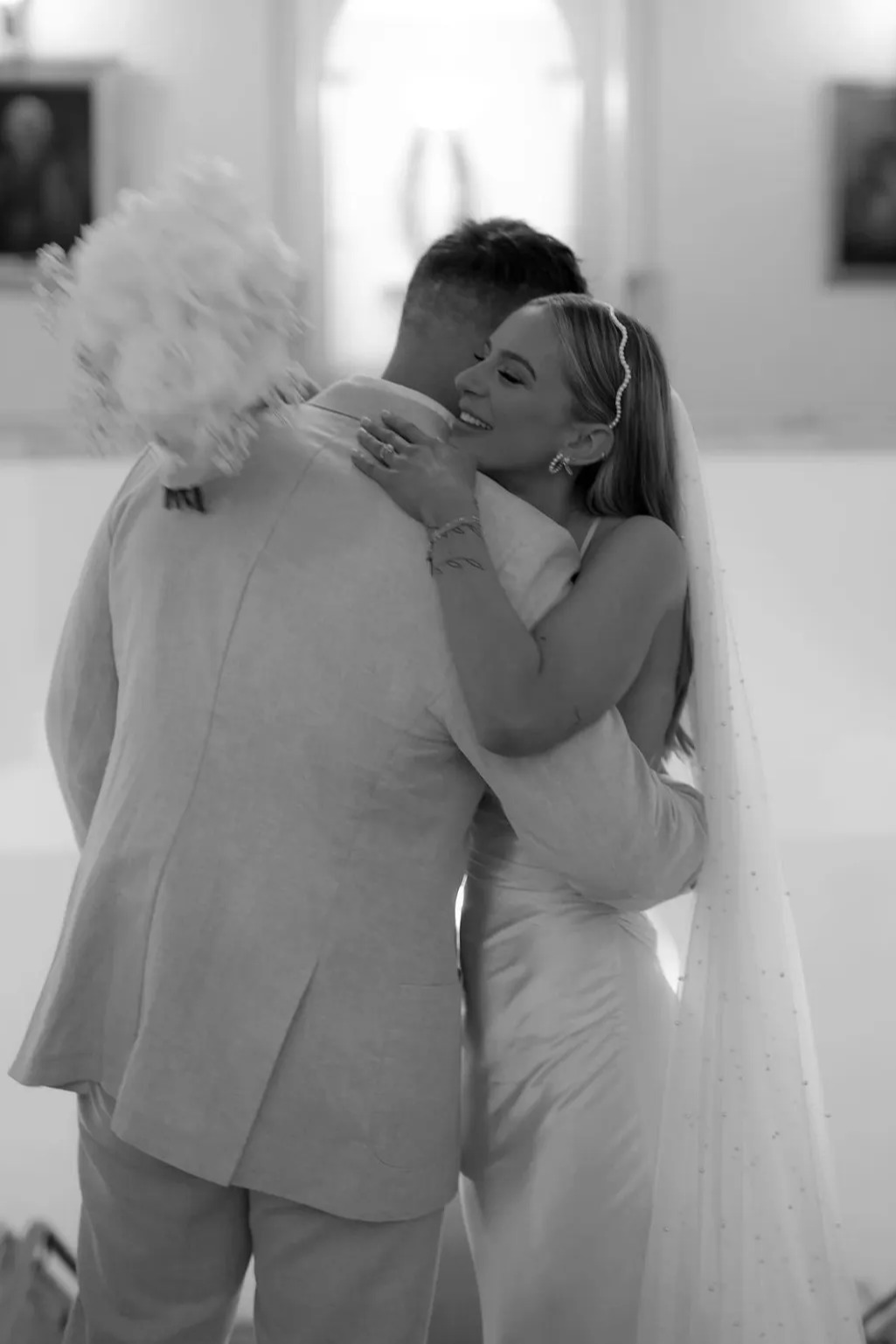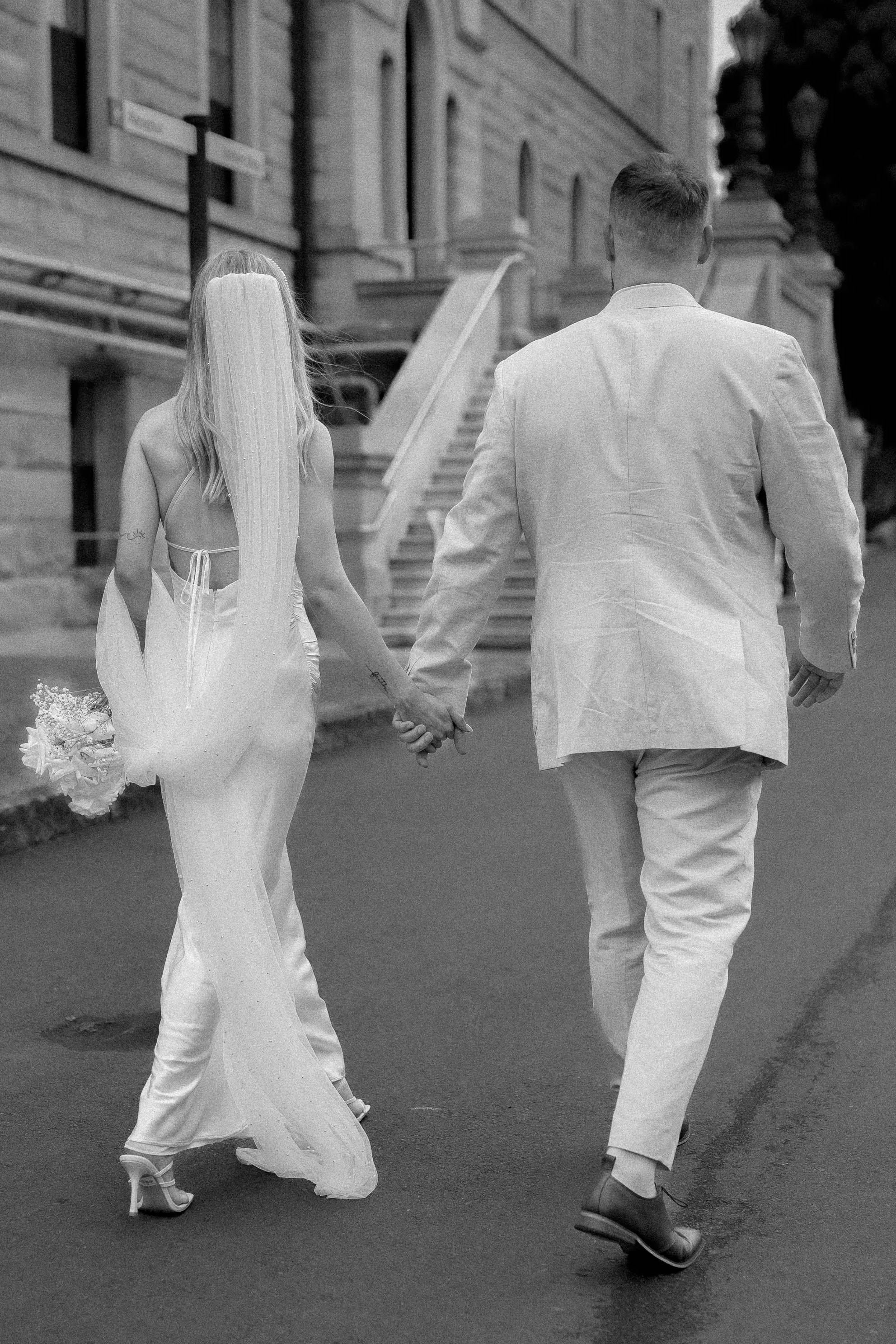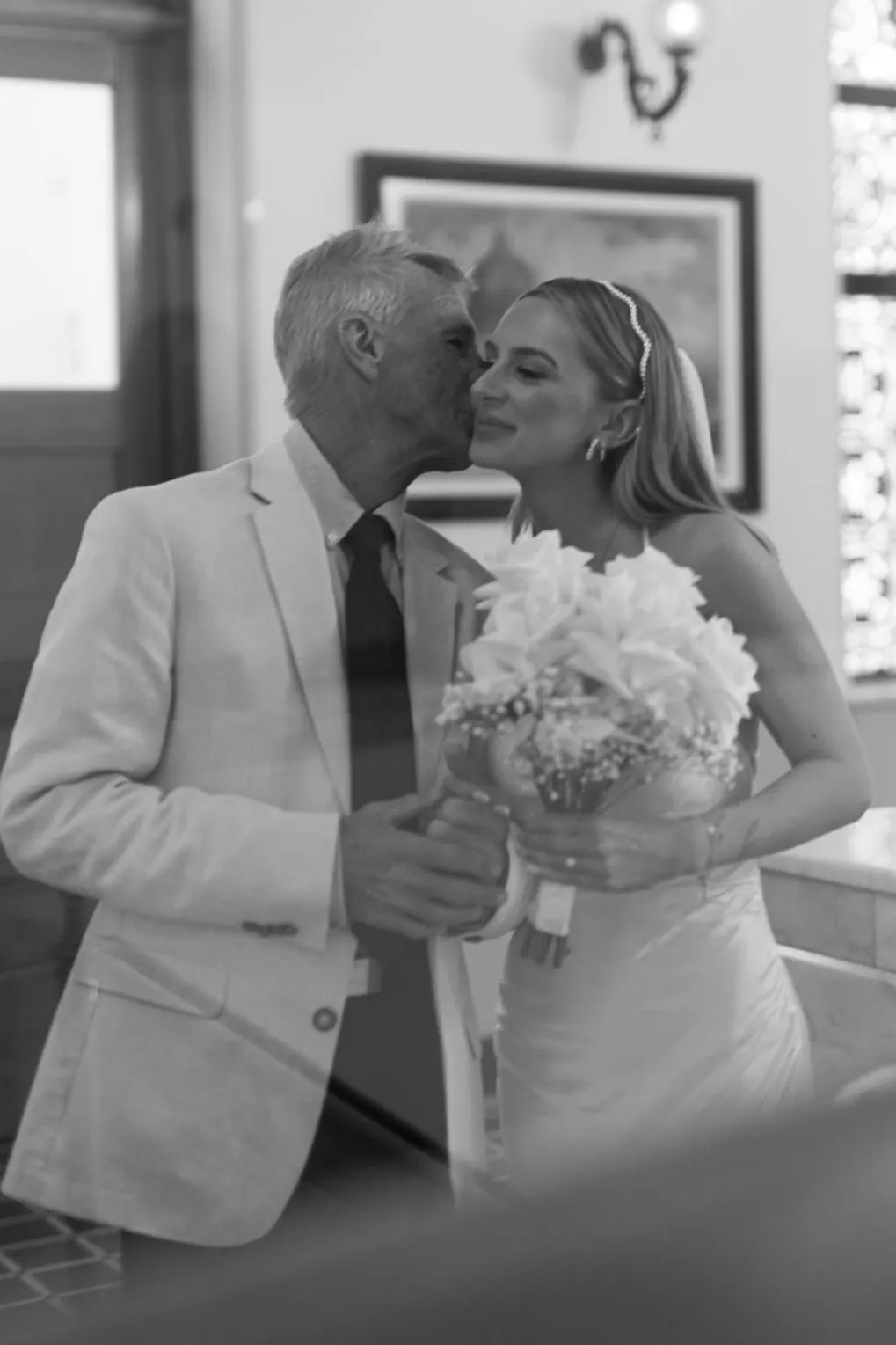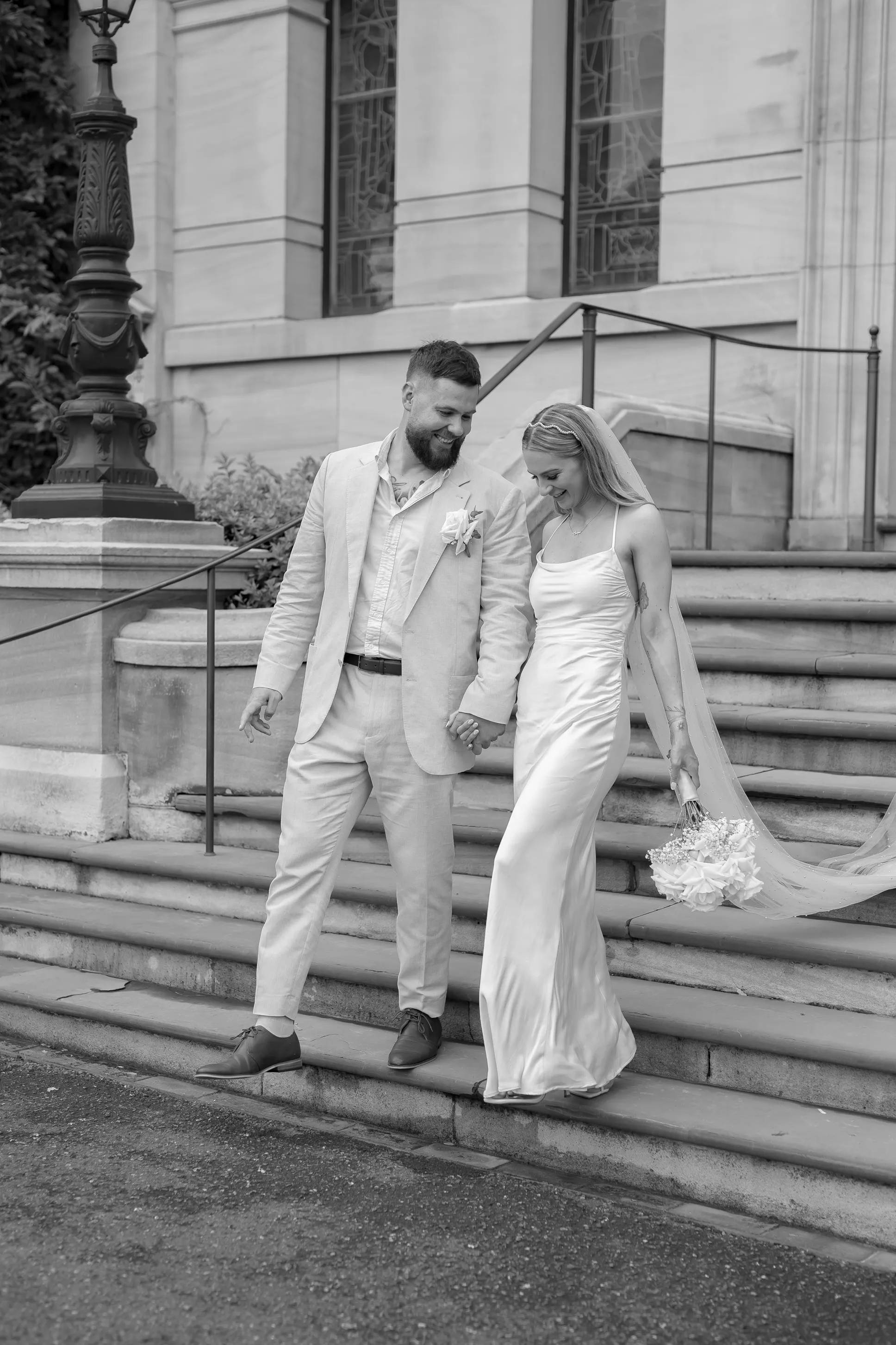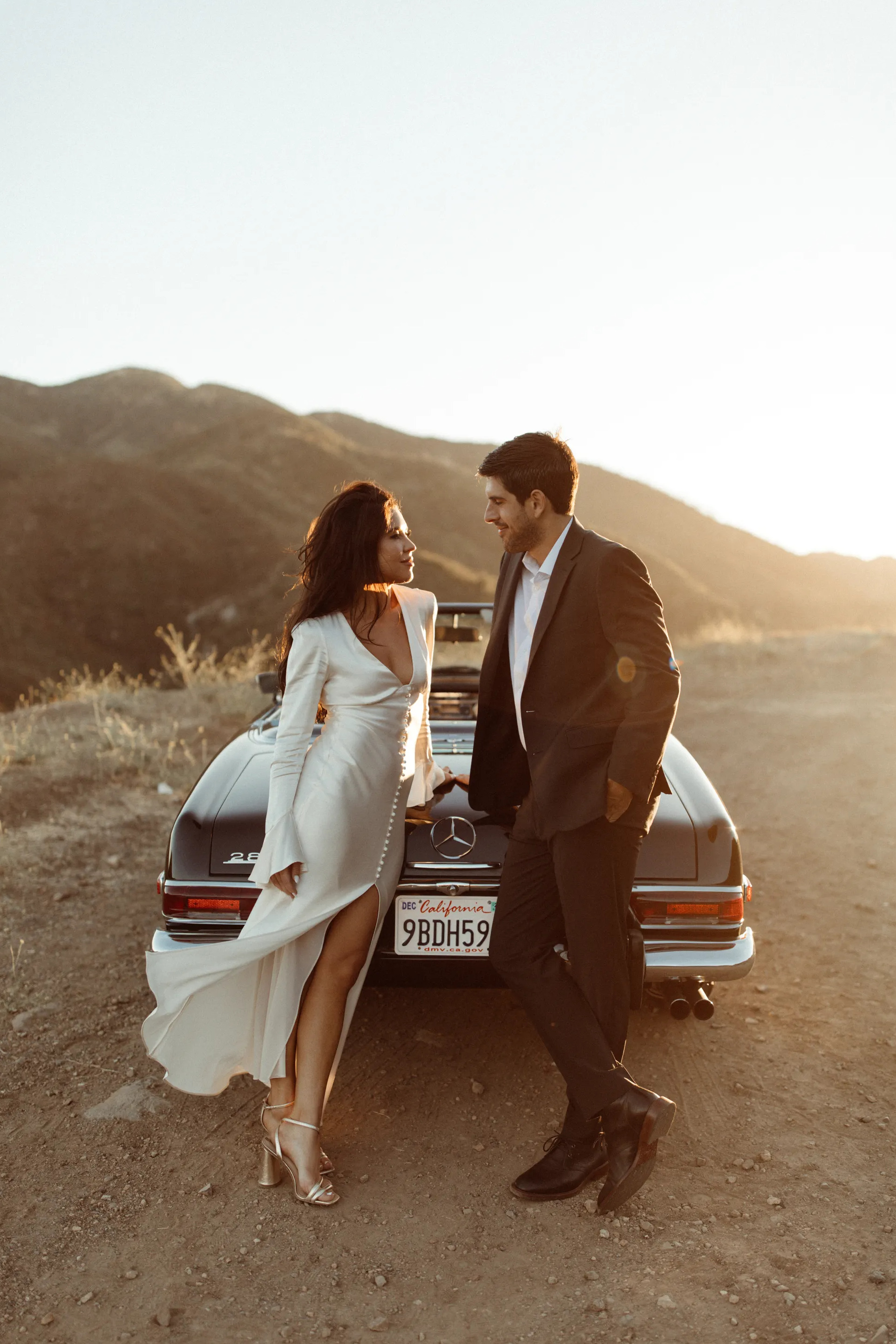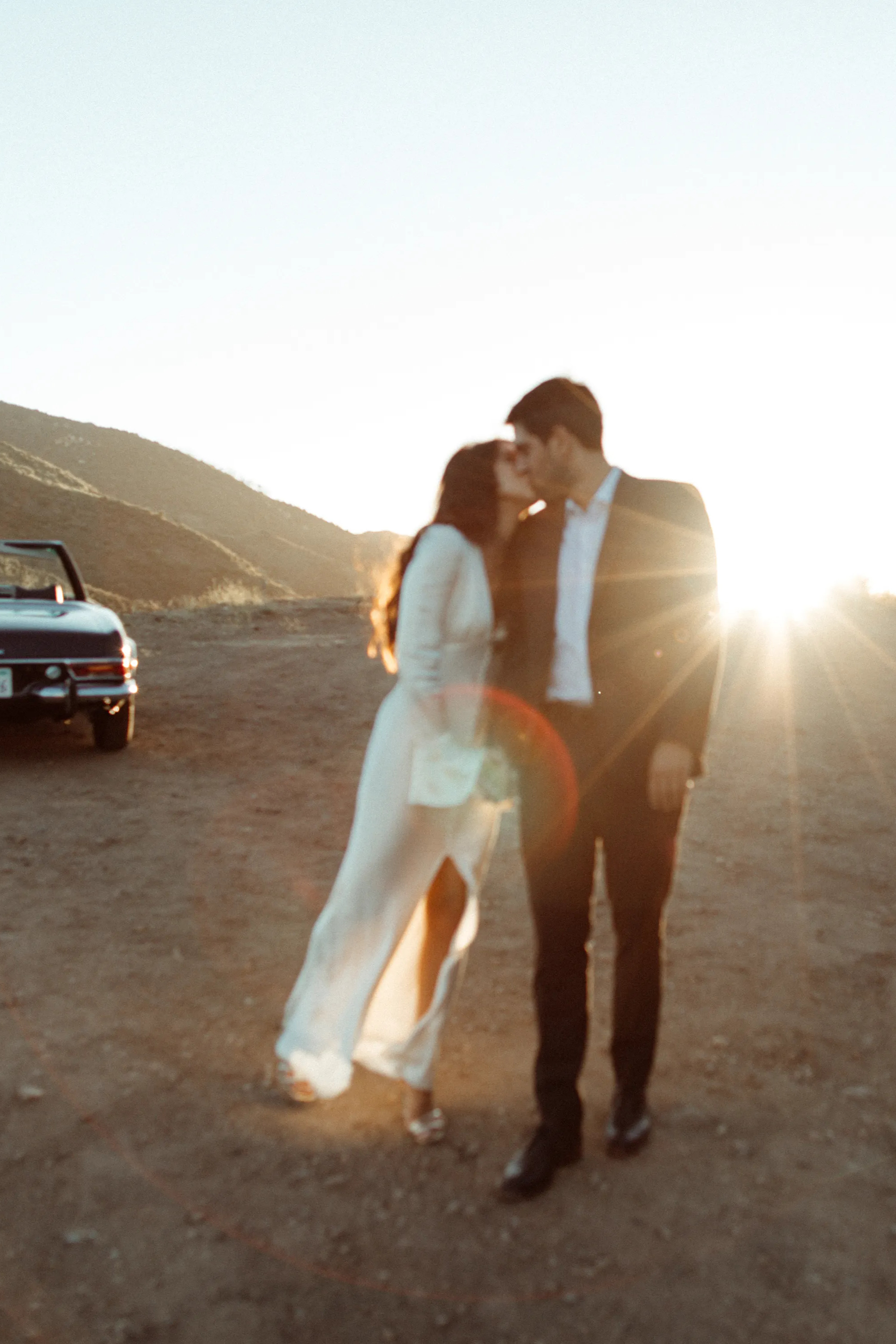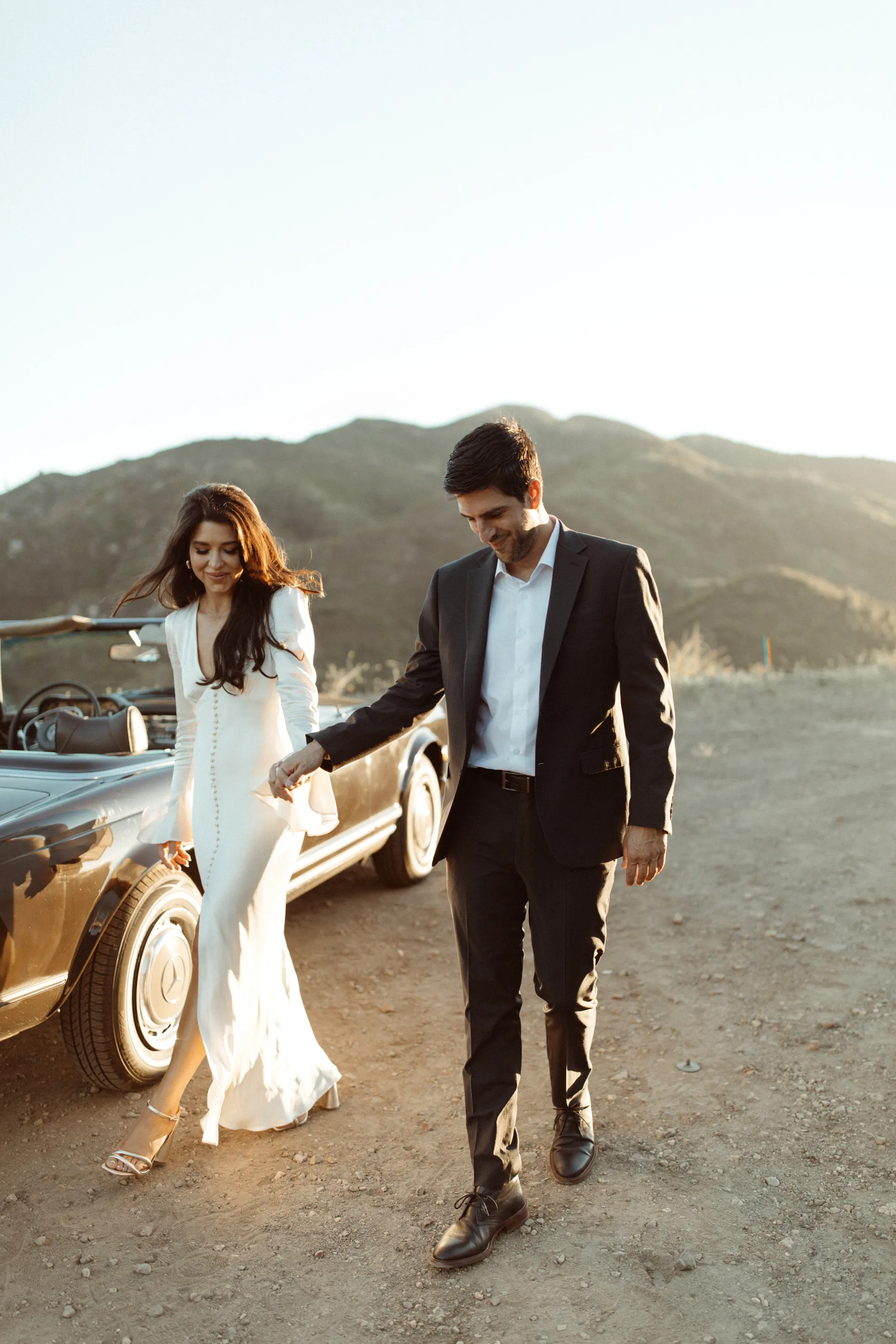 "Our story began in 2016 in Los Angeles, CA at an Italian Restaurant, called 'Caffe Roma' in Beverly Hills where we both were working at the time. I am originally from a small town in NE Ohio and Stefan is from Herceg Novi, Montenegro, so home is very far away for us both. Two new cities, two separate cultures, two different languages...one love. We realized we found 'home' with each other. Our love story officially began October 2017 and since then have been building our dream life in Los Angeles and traveling the world in between. Stefan asked me to marry him in August 2021. We are officially getting married September 2023 in Stefan's hometown in Europe so creating romantic and memorable engagement photos in the city we met was something very special to us. When I spotted this Shona Joy dress online, I instantly knew it was the one. Elegant and timeless, I felt feminine and beautiful. My style has evolved over time as I grow and continue to travel, but especially with all the culture I have been exposed to over the years. I feel like I am truly a perfect mix of small town USA meets European influence with an LA chic and vintage flair. I even ended up wearing another piece from this collection for the photoshoot because of how it checked every box for me. Nothing had to be altered, it truly felt like it was made for me. It was a dress that I wanted to celebrate in, a dress I feel like I could hold onto for years to come that would feel like a treasure and instantly bring me back to that moment in time."
Bride: Tara @tarakatchur
Photographers: Marissa & Johnathan Siebert Hazel Eyes Photography @marissa.siebert
Dress: La Lune Frill Cuff Bias Midi Dress in Cream
Location: Los Angeles, California
"Mark and Svetlana met in the small Dutch city, Enschede. Svetlana was organizing a BBQ and was carrying a few chairs from her place to the BBQ location across the street. Mark was passing by and offered his help. This is how their love story started and still continuing for almost 8 years."
Bride: Svetlana @szigalkina 
Photographer: @martijnroosphotos 
Dress: La Lune Lace Back Maxi Dress in Cream
Location: Depot Boijmans Van Beuningen, Rotterdam, The Netherlands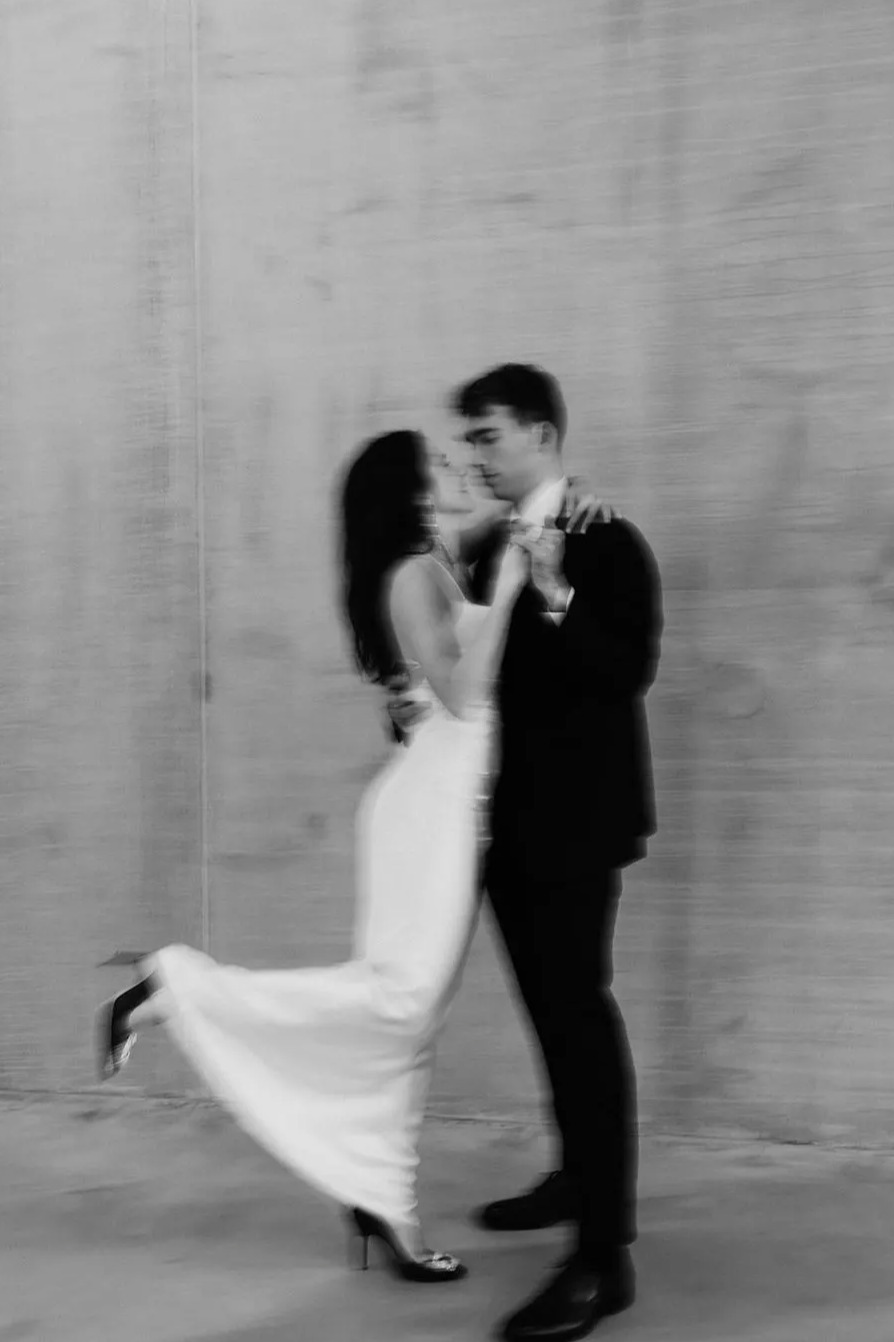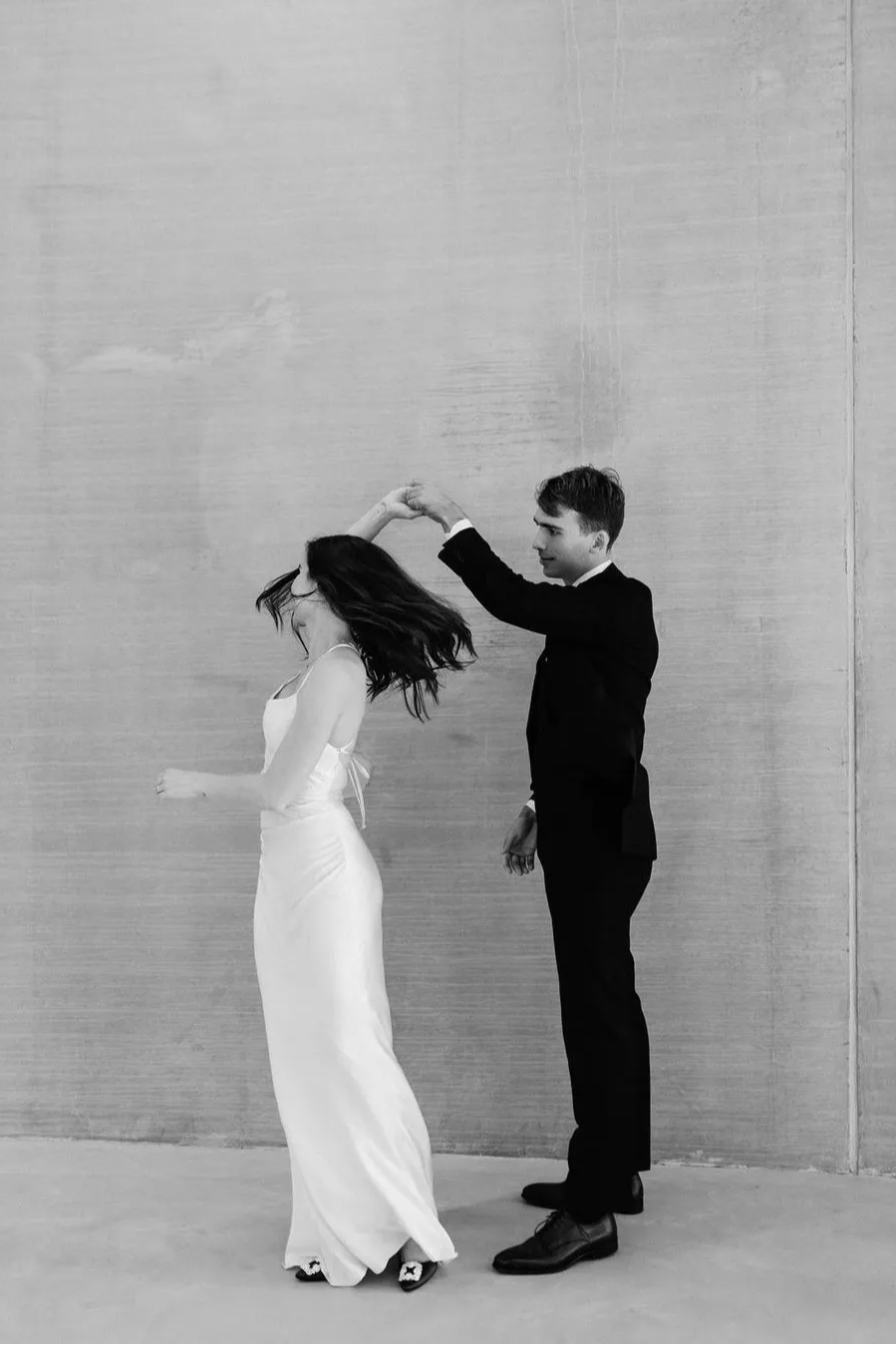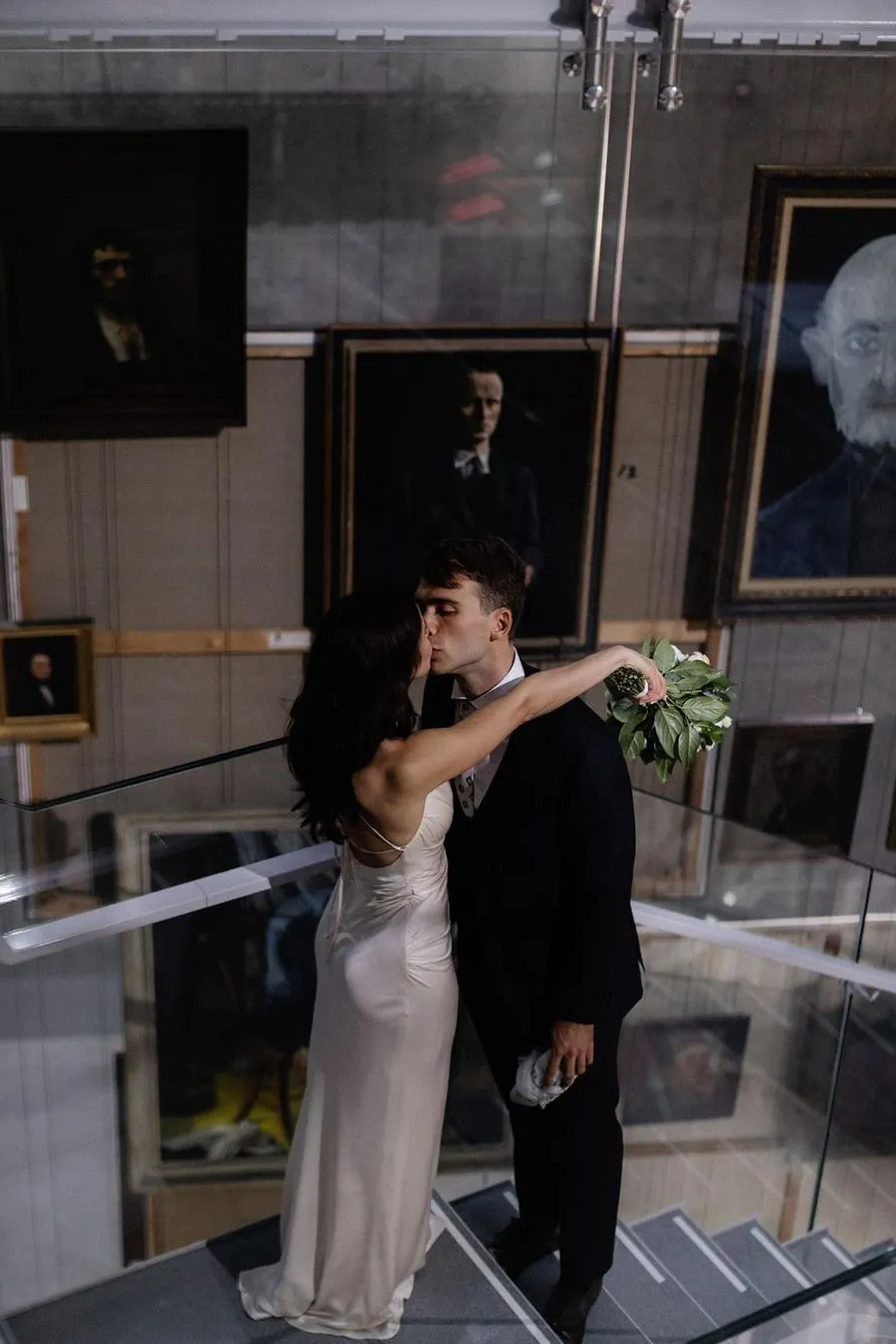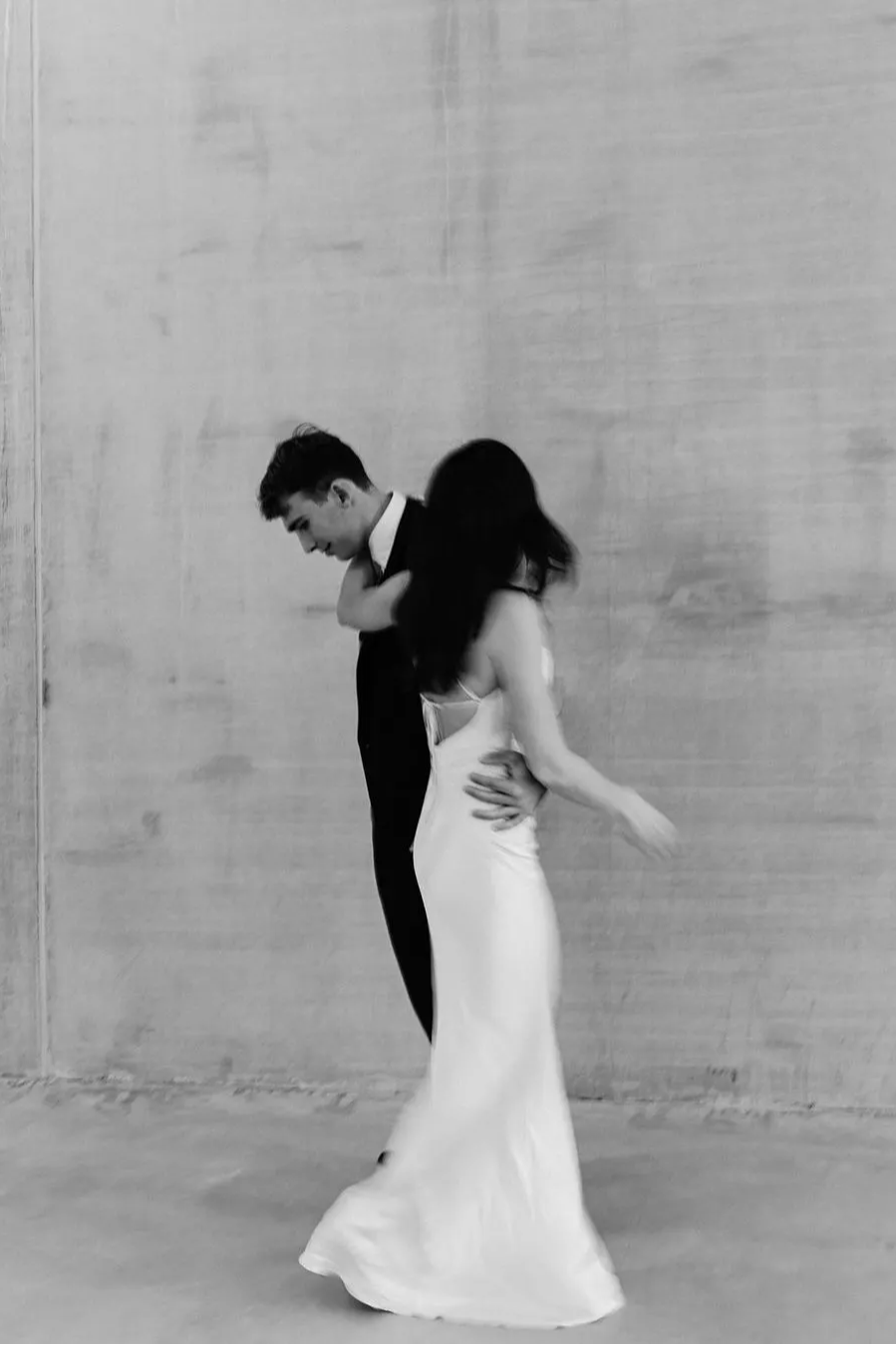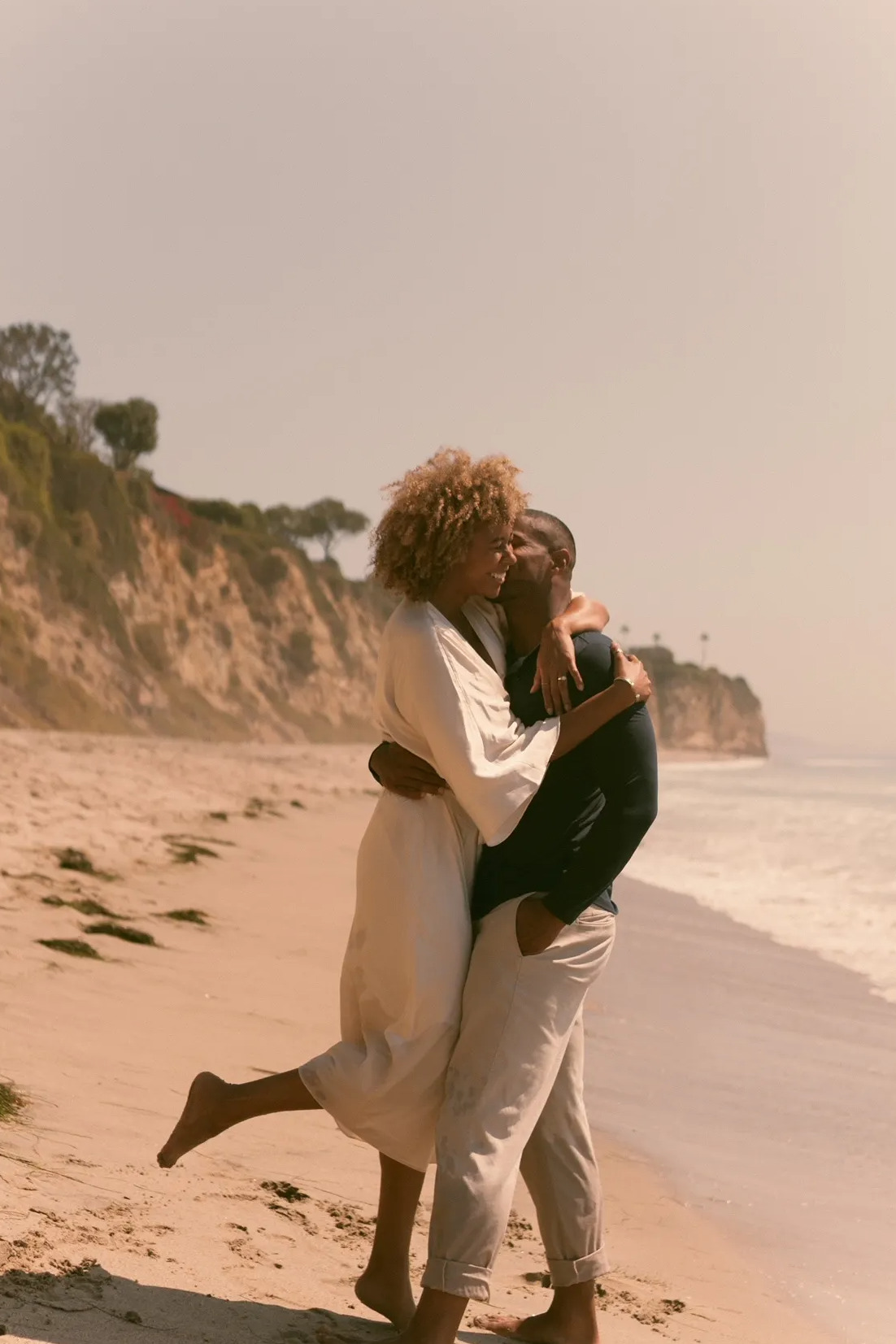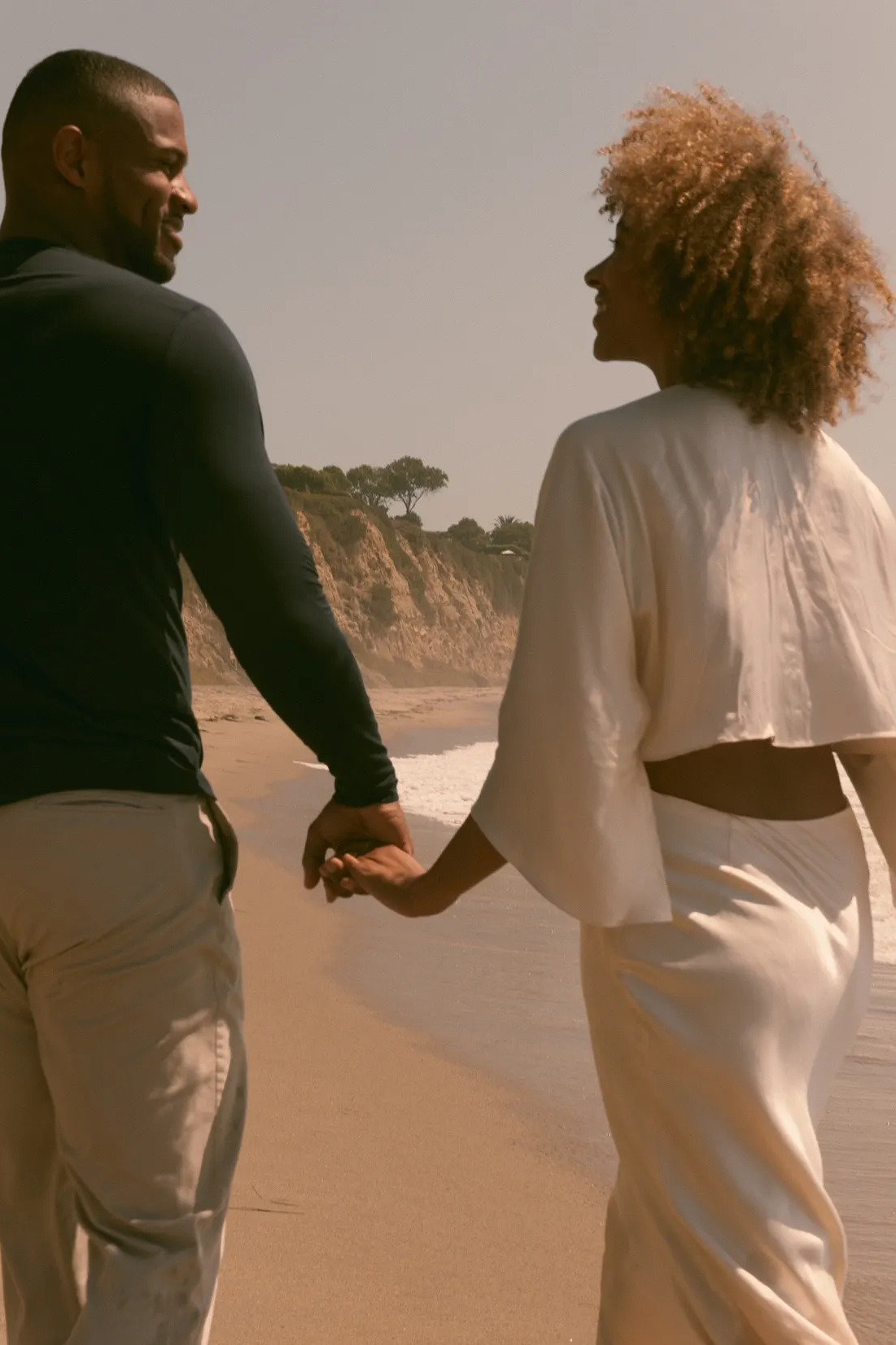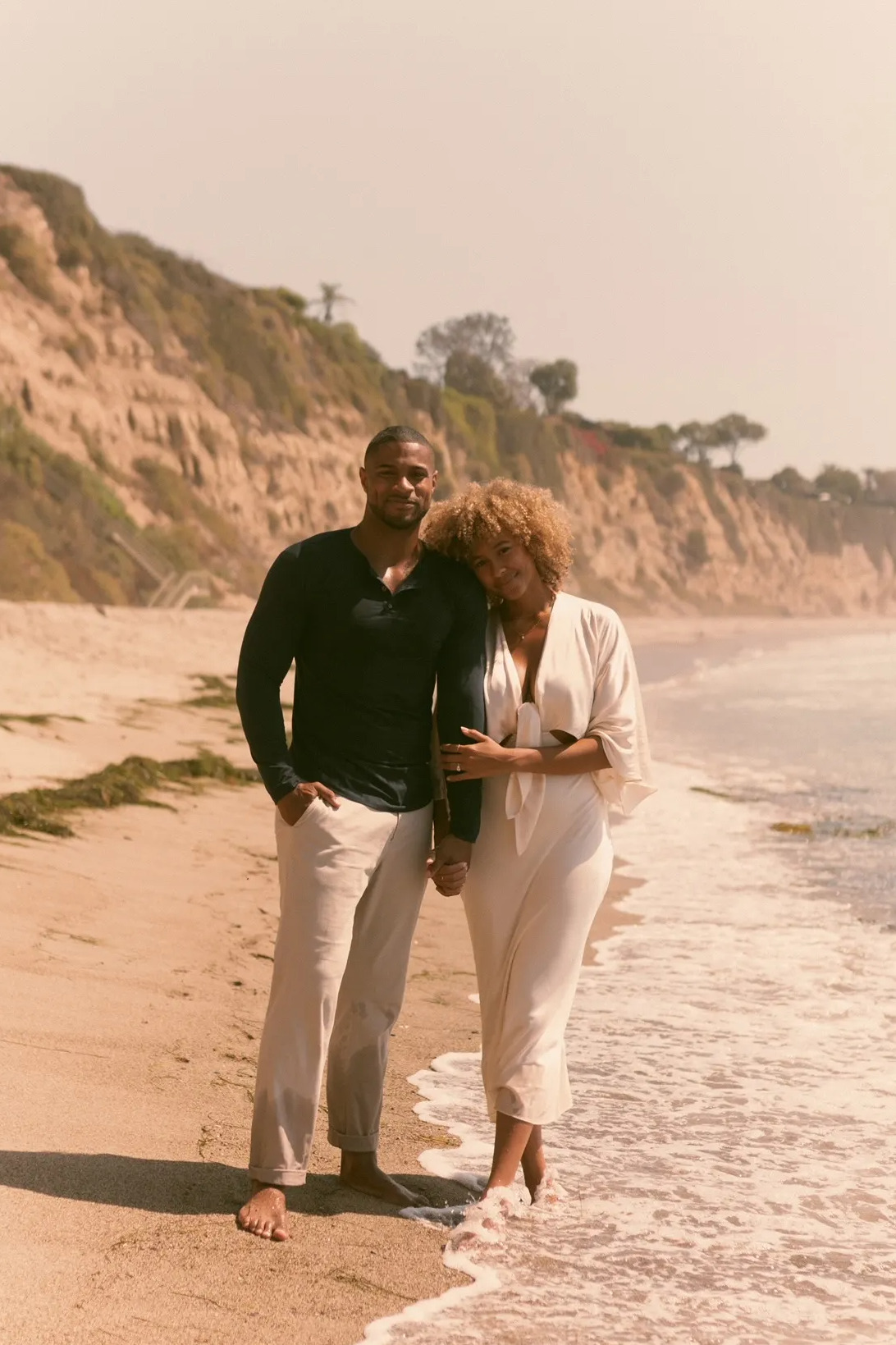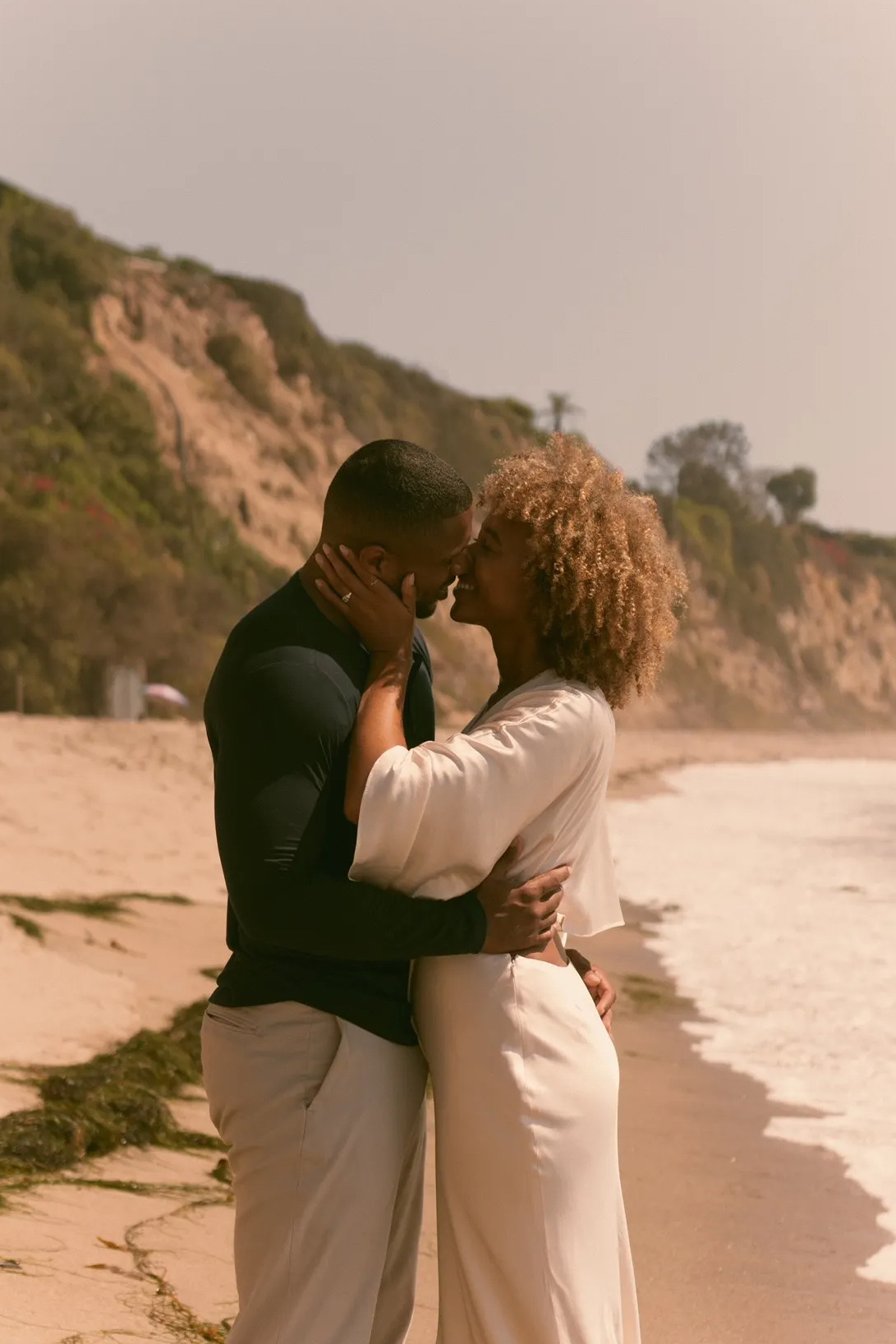 "Andrew and I met through mutual friends, not knowing that we lived within an hour of each other. As former athletes, we are both extremely competitive so our first date was at a golf simulator where he of course won and I of course sulked until it was over haha. He's an incredible baker so he made me a cookie skillet as a consolation prize and we have been together ever since! Last July he proposed in our kitchen with the same cookie skillet he made me on our first date. It was the perfect full circle moment! The SJ dress was a suggestion of one of my good friends for our engagement shoot. It fit me like a glove and was breathable in the Malibu sun."
Bride: Morgan @morgtolove
Photographer: Tiffany Alanoori @tiffanyalanooriphoto
Dress: La Lune Tie Front Bias Midi Dress in Cream
Location: Malibu, California
"Capturing their love in New York City, the couple chose a documentary style film photographer to symbolize the timelessness of their love. After a decade of career pursuits, living in various cities, and being the "ones who got away", Sierra and Christopher found themselves reconnected in NYC. As they sat in a small rose garden along 42nd street in Tudor city, their lingering love for each other was fully realized. Christopher proposed in June of 2021 and the couple will be married this spring in beautiful Zihuatanejo, Mexico."
Bride: Sierra @sierra_felt
Photographer: Amanda Gillian @amanda_gillianphoto
Hair and Makeup: Jessie Lynn @jessielynnmakeup
Dress: La Lune Long Sleeve Backless Mini Dress in Cream
Location: New York City, New York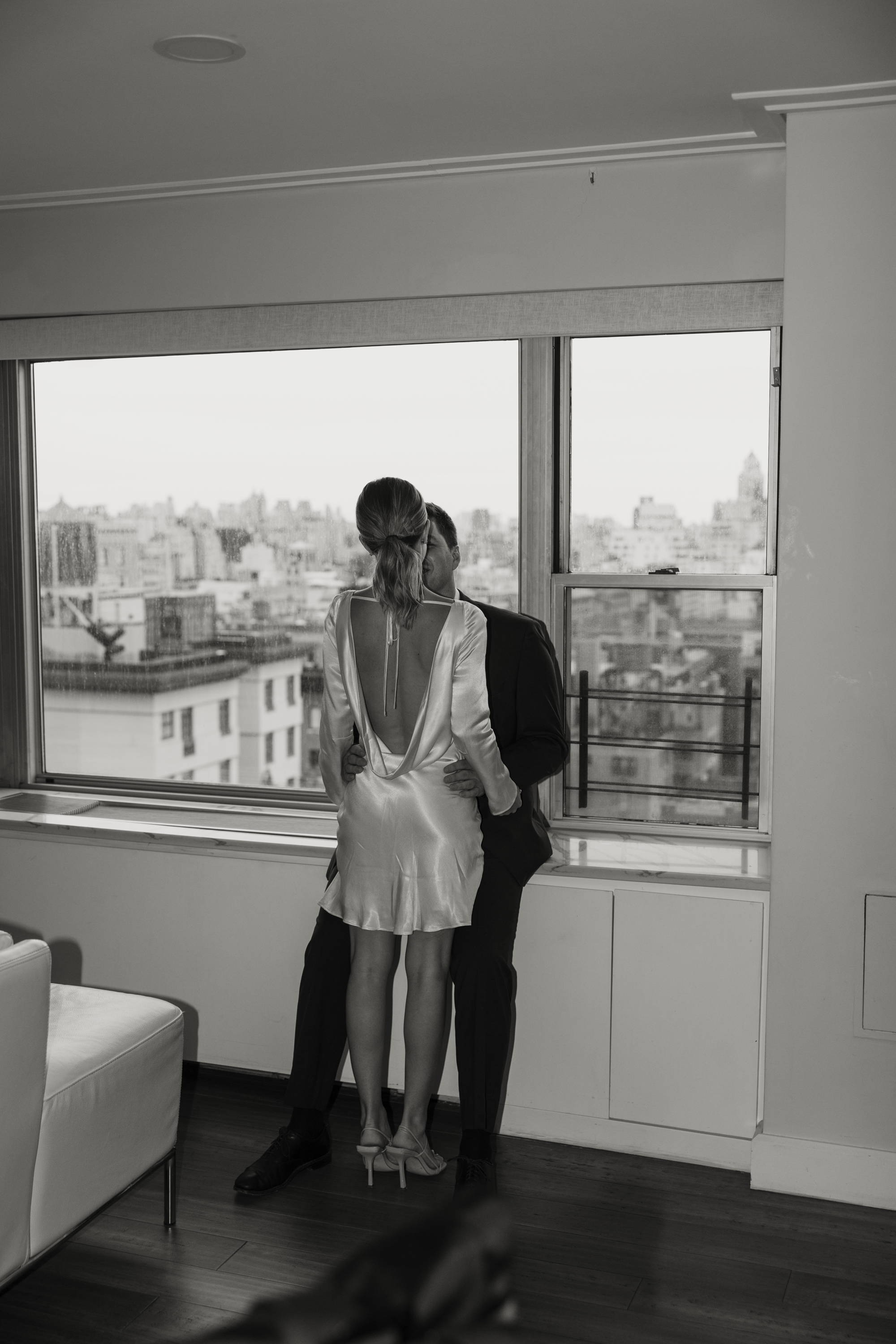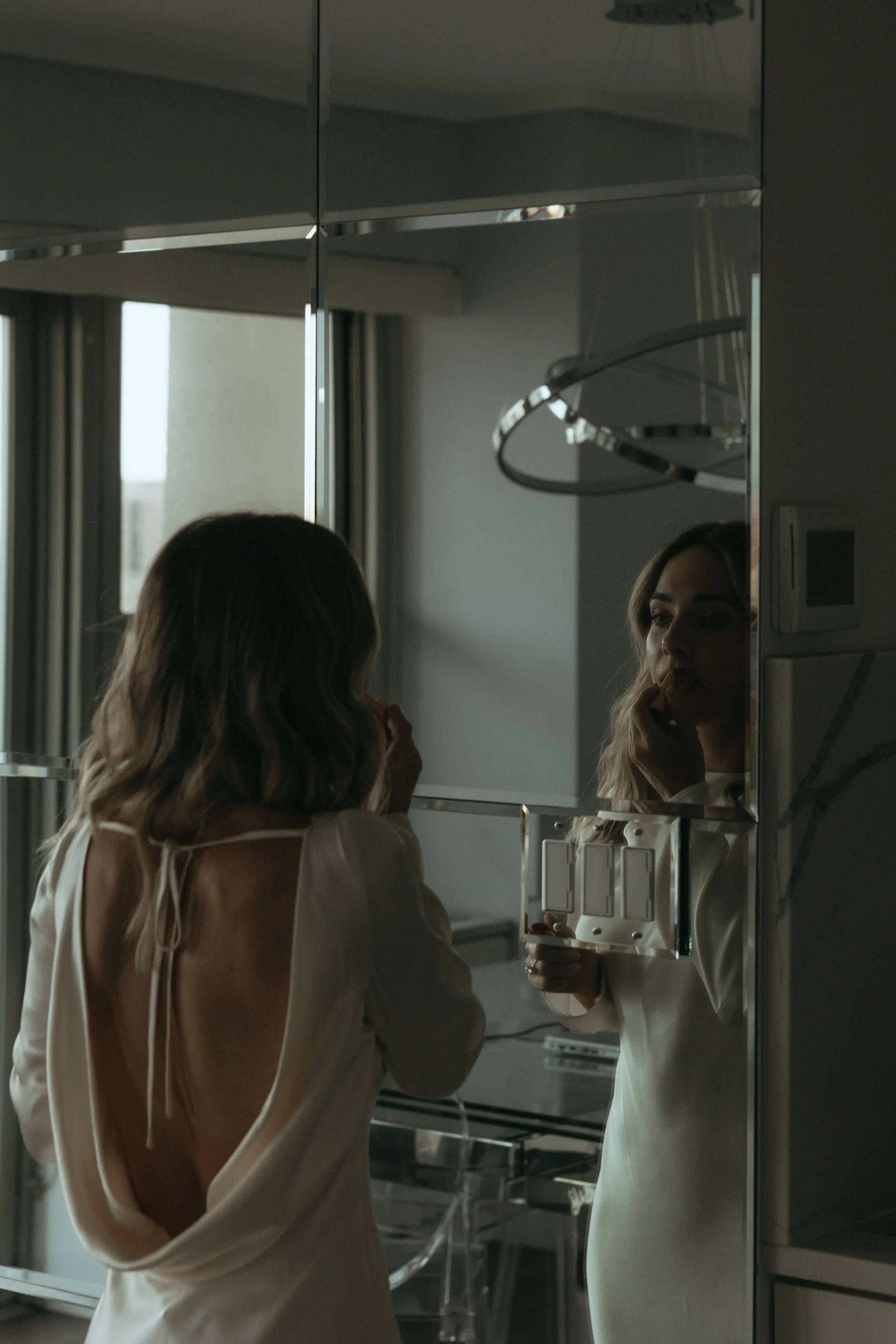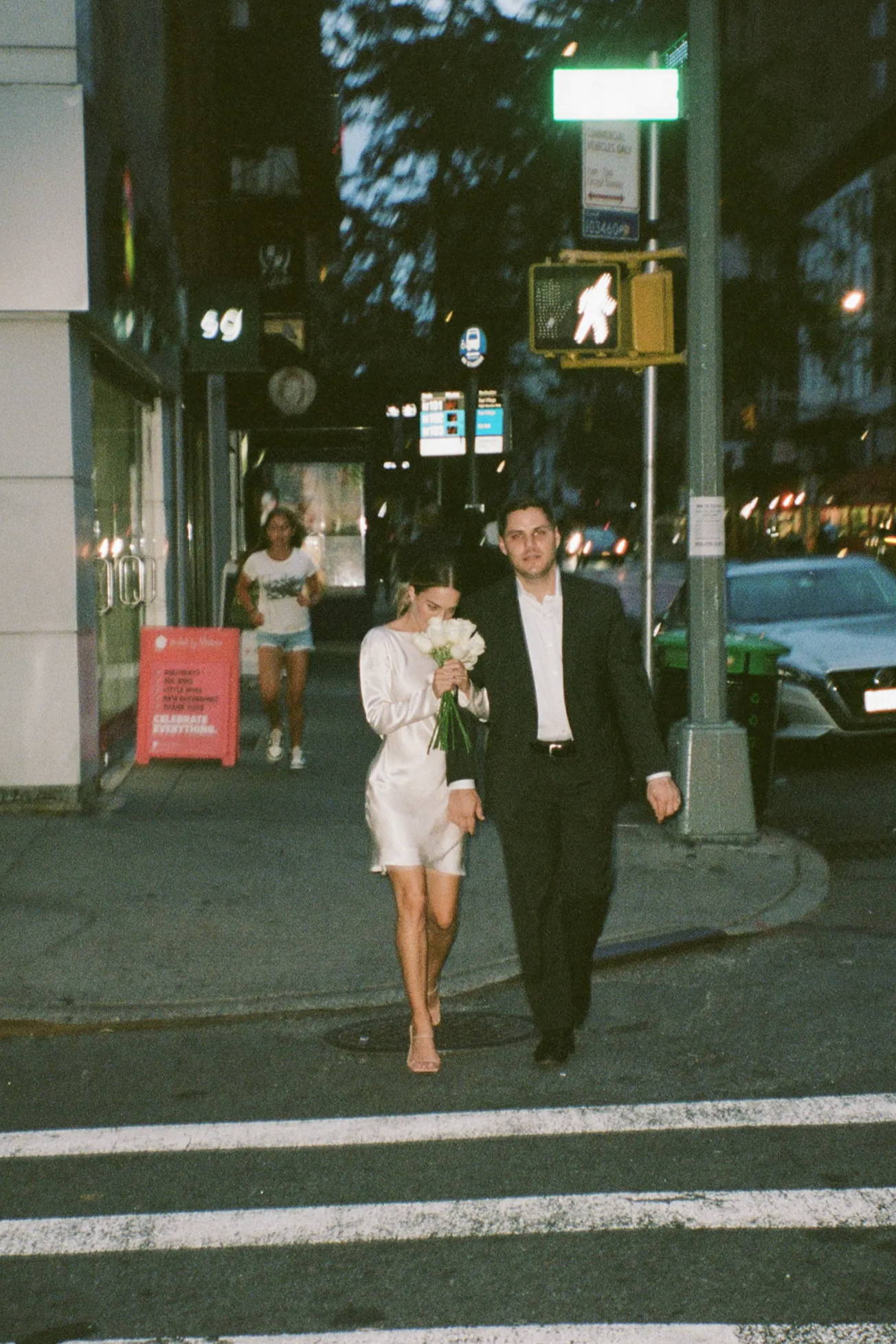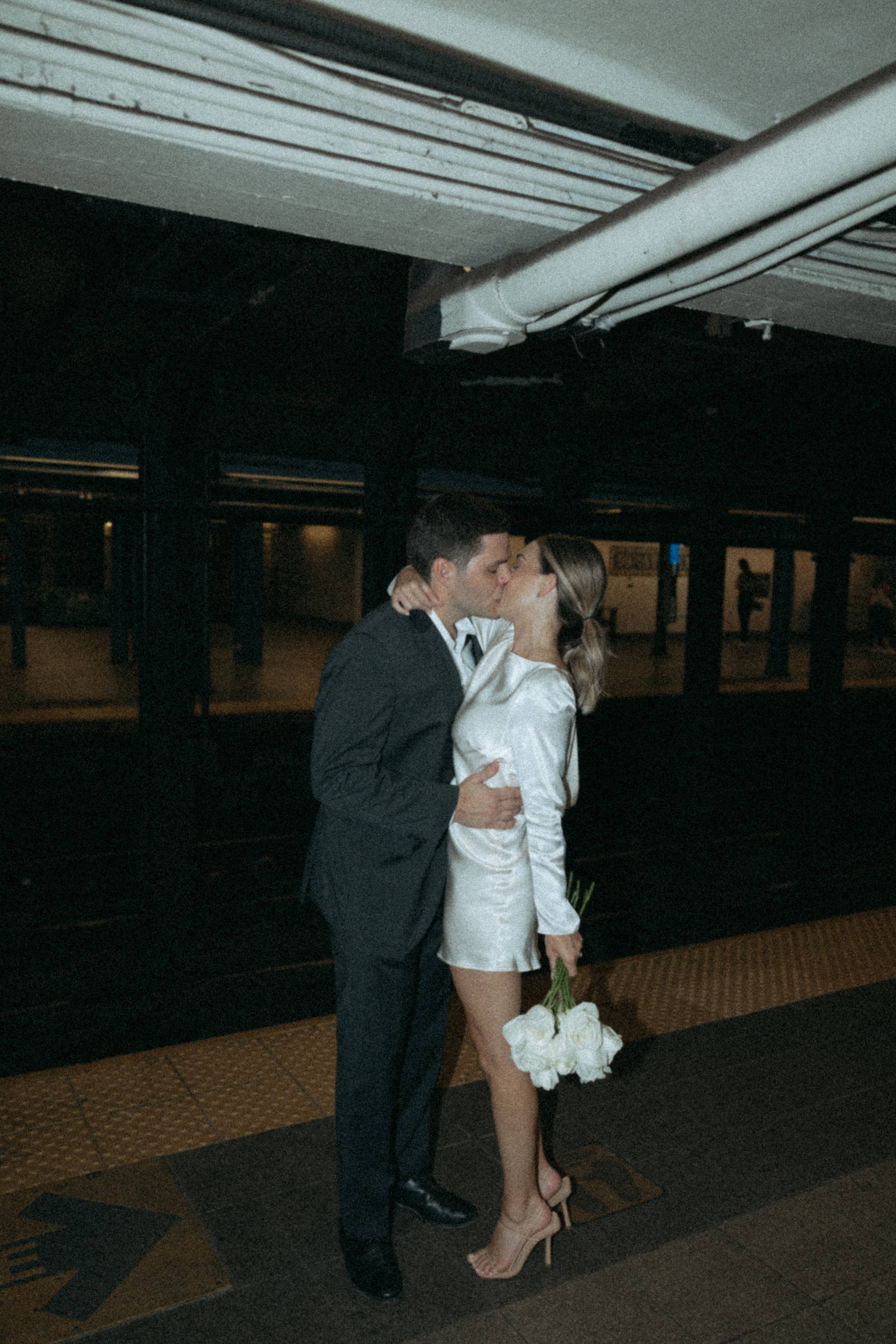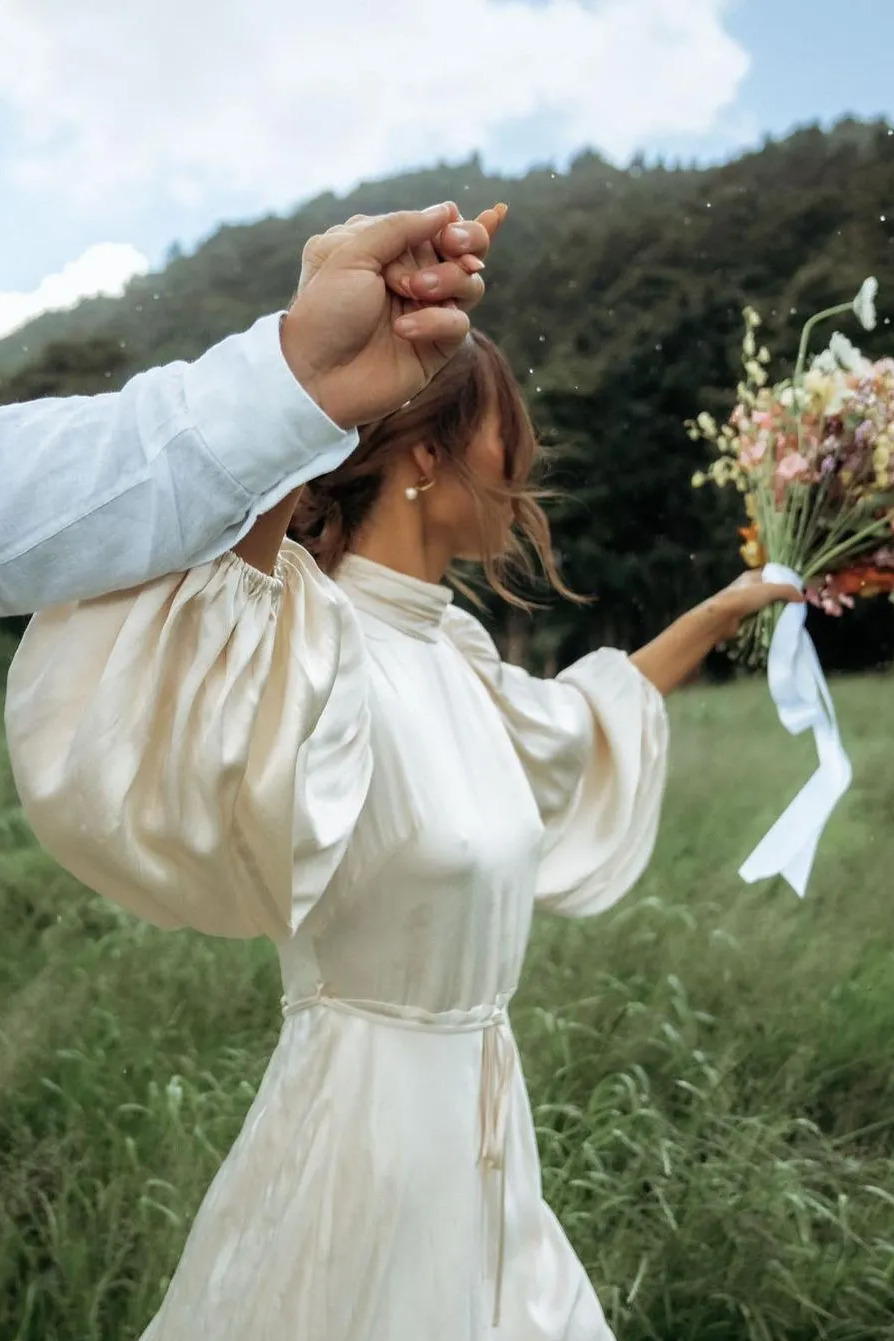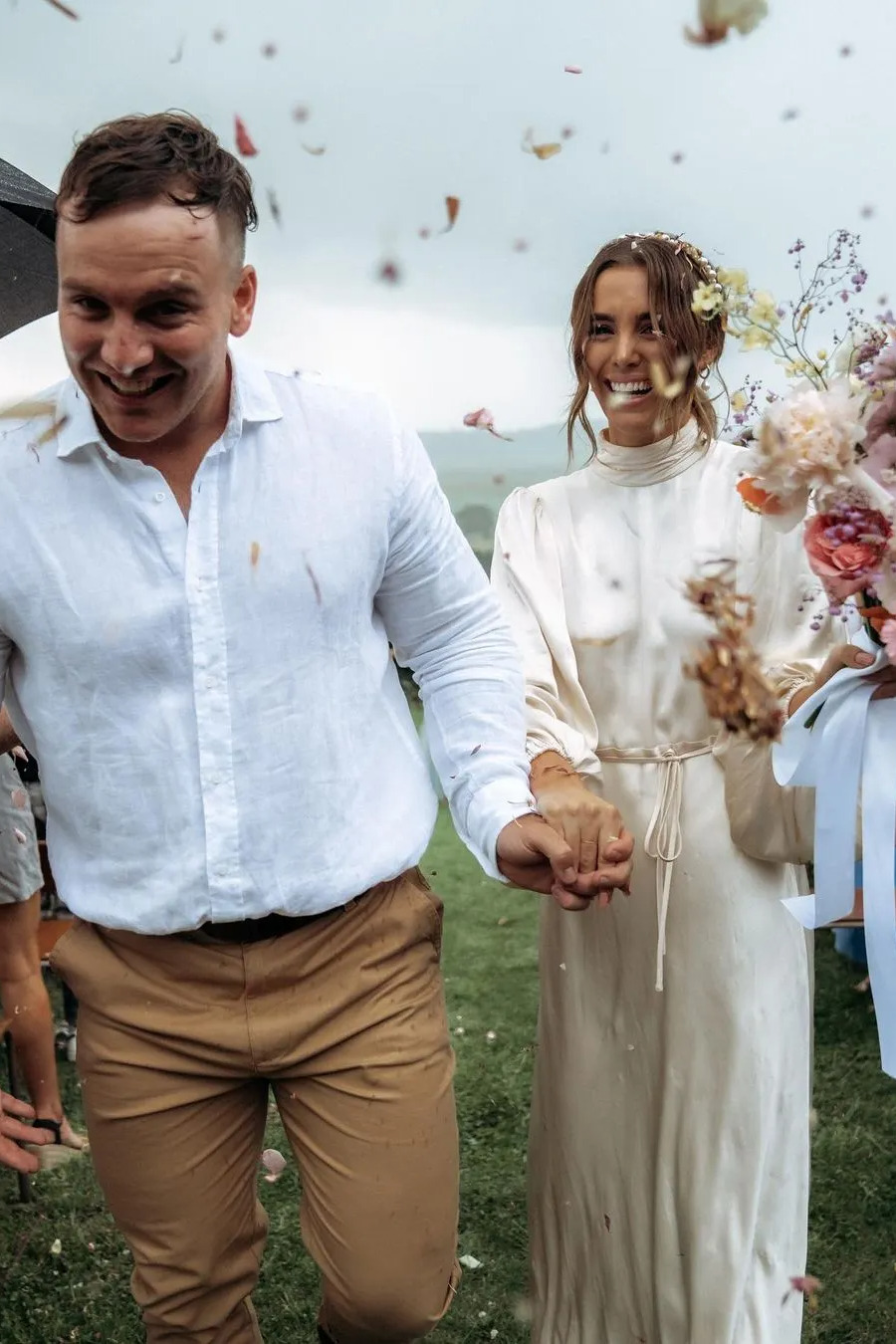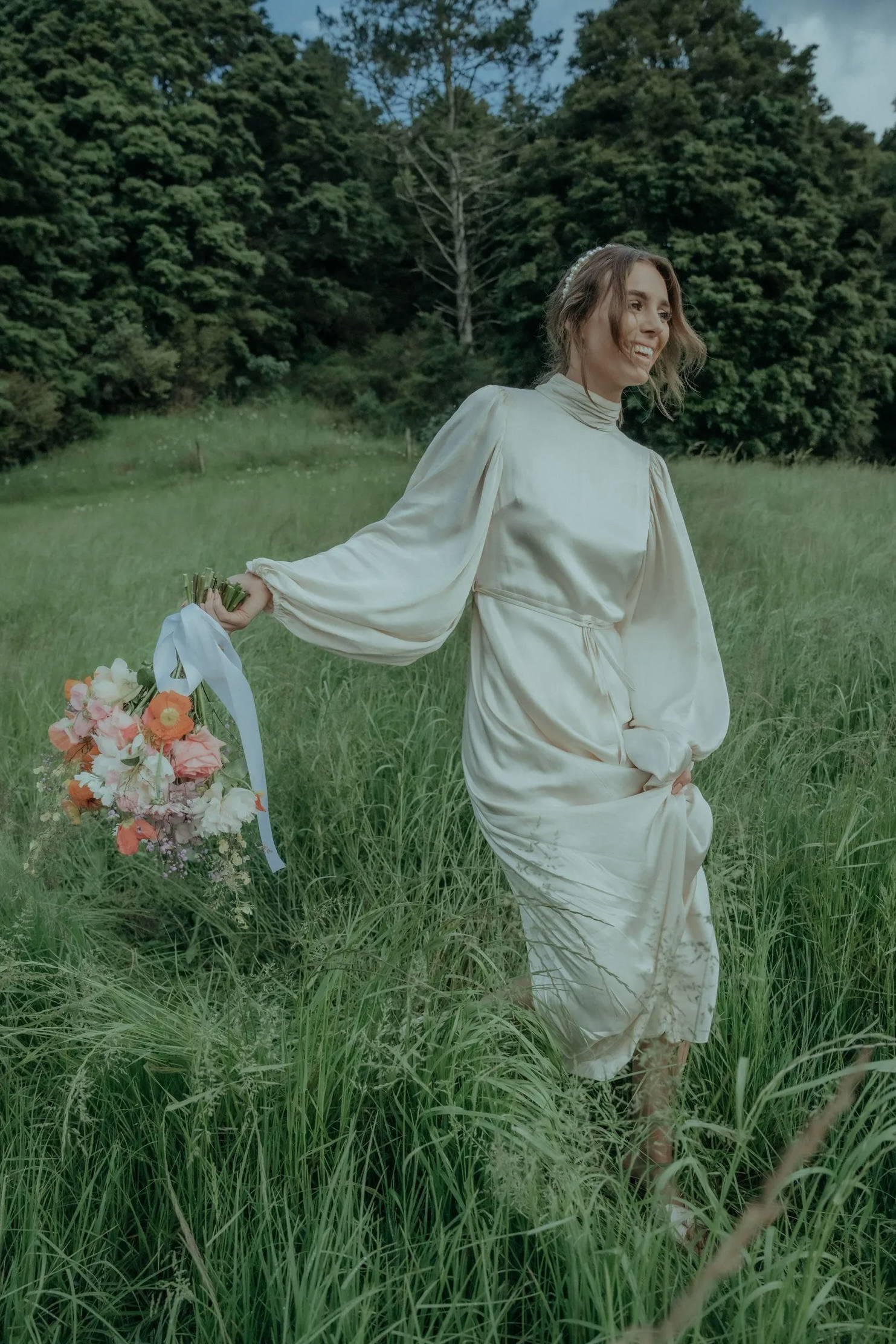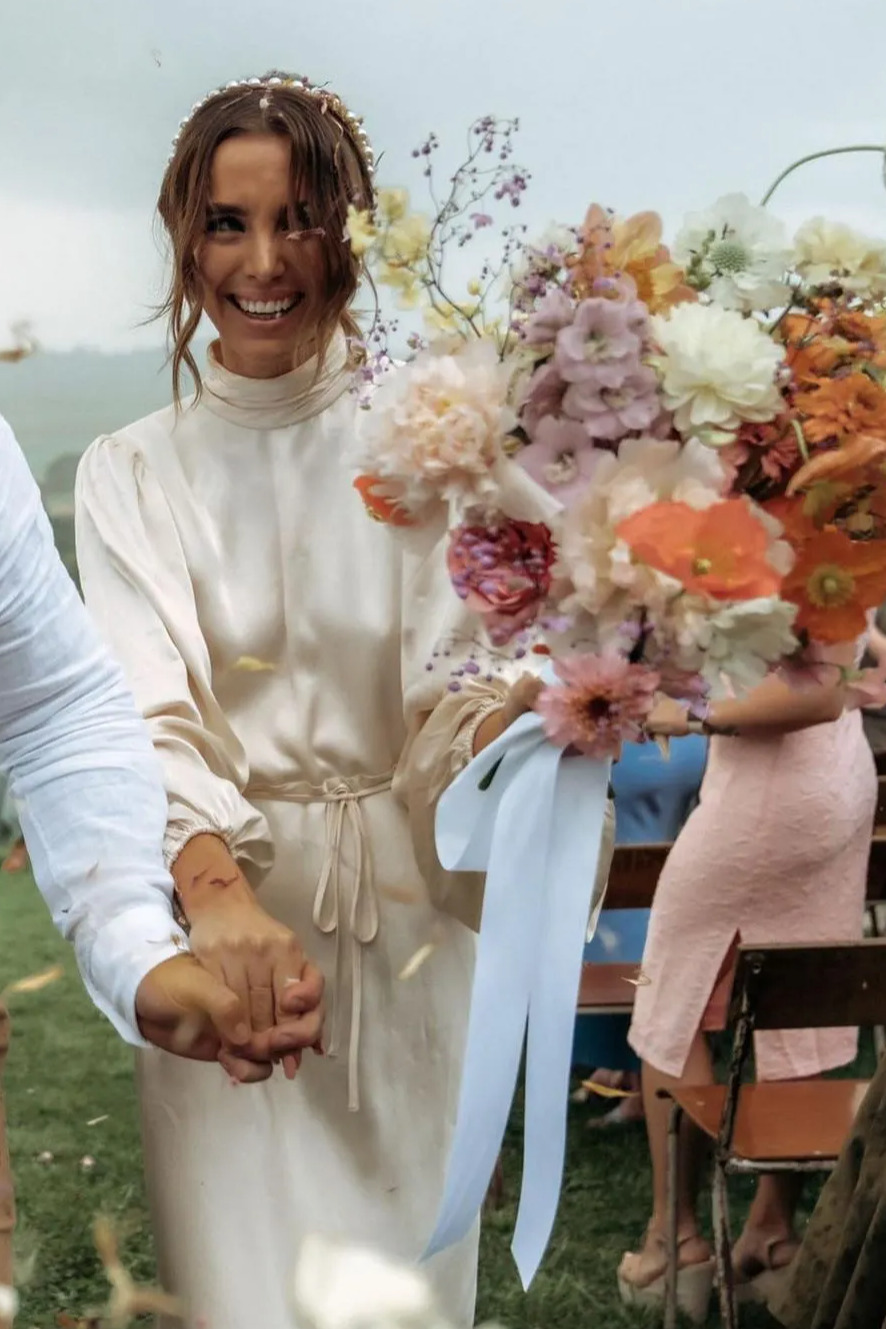 "Claire and Brian met in 2017 in New York City through a mutual friend. A little over five years later, they were married in Kingston, New York on a fall day in September. The evening before their wedding, Claire and Brian gathered with close friends and family for an intimate rehearsal dinner complete with wood-fired pizzas and wine. Claire wore Shona Joy and Brian wore a dark green suit with an ivory shirt."
Bride: Claire @clairecpeltier
Photographer: Rachel Leiner
Dress: La Lune Open Back Balloon Sleeve Midi Dress
Location: Kingston, New York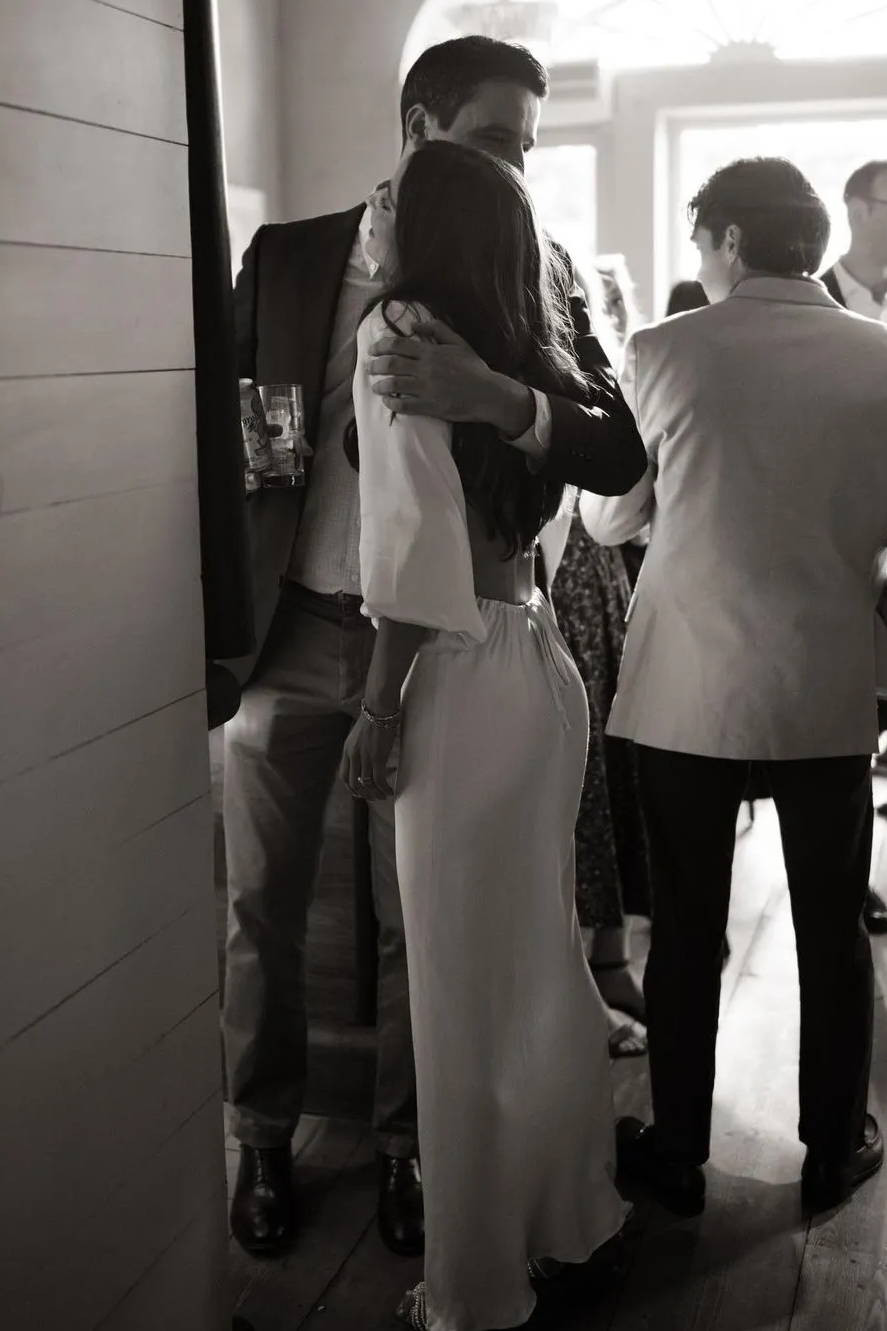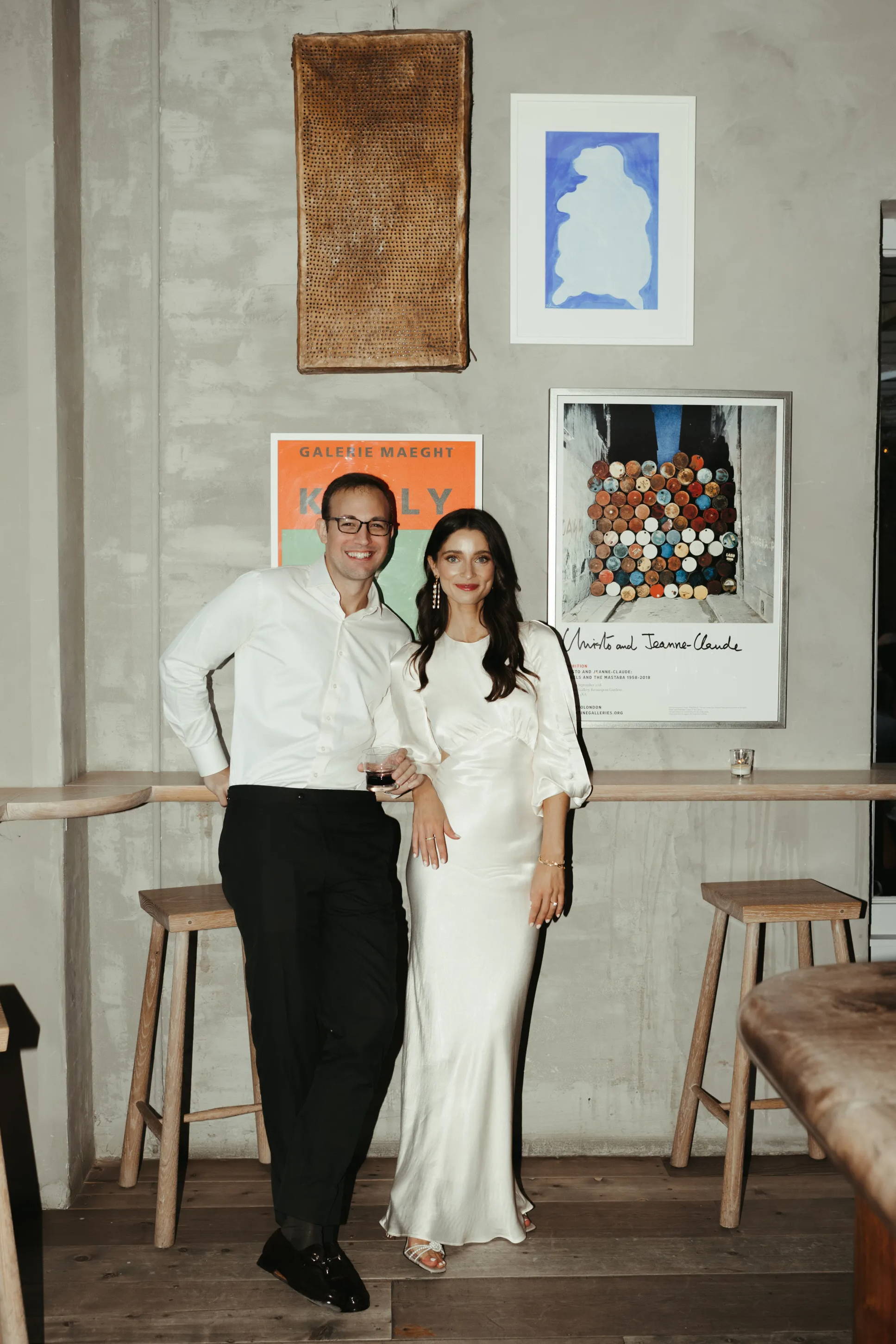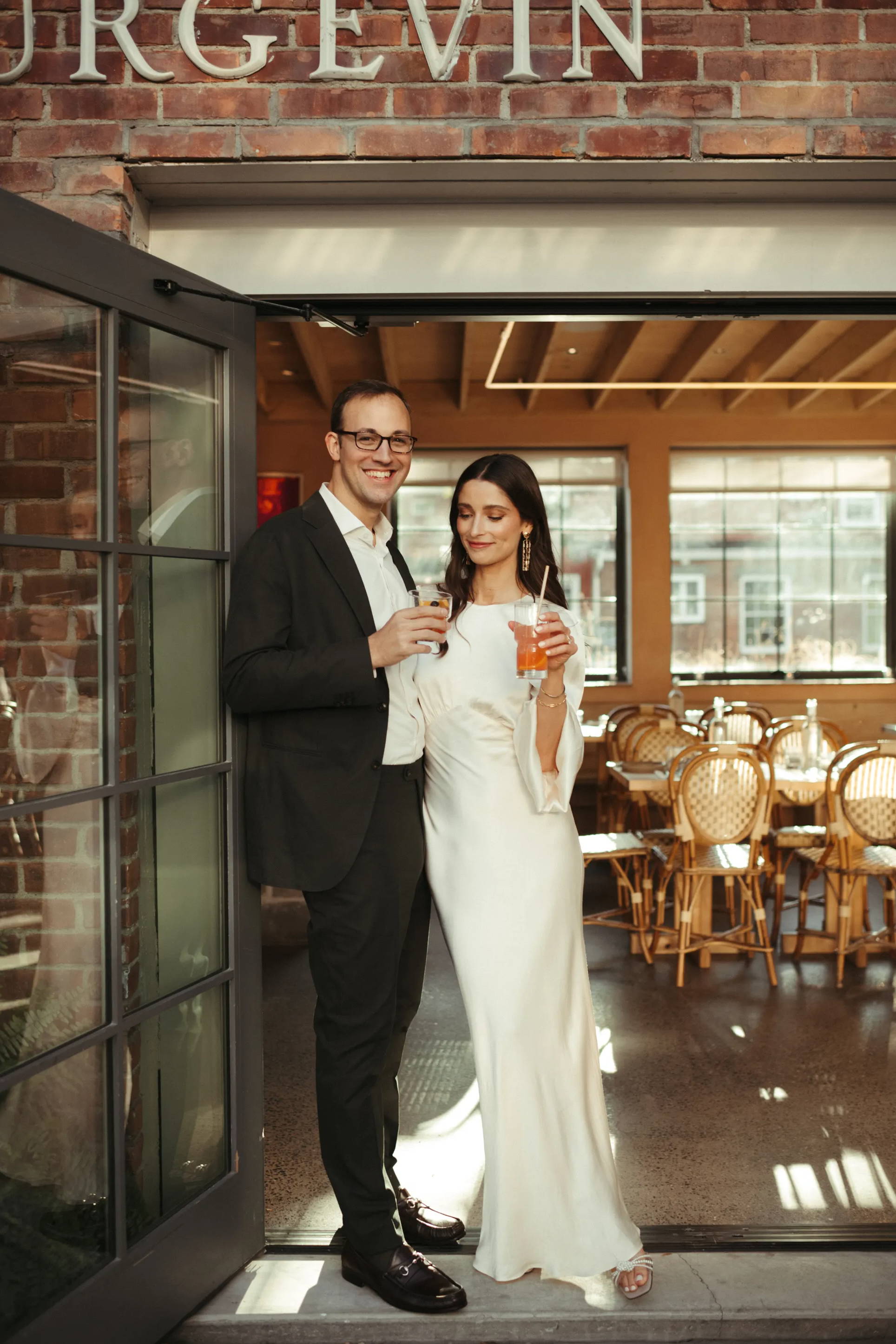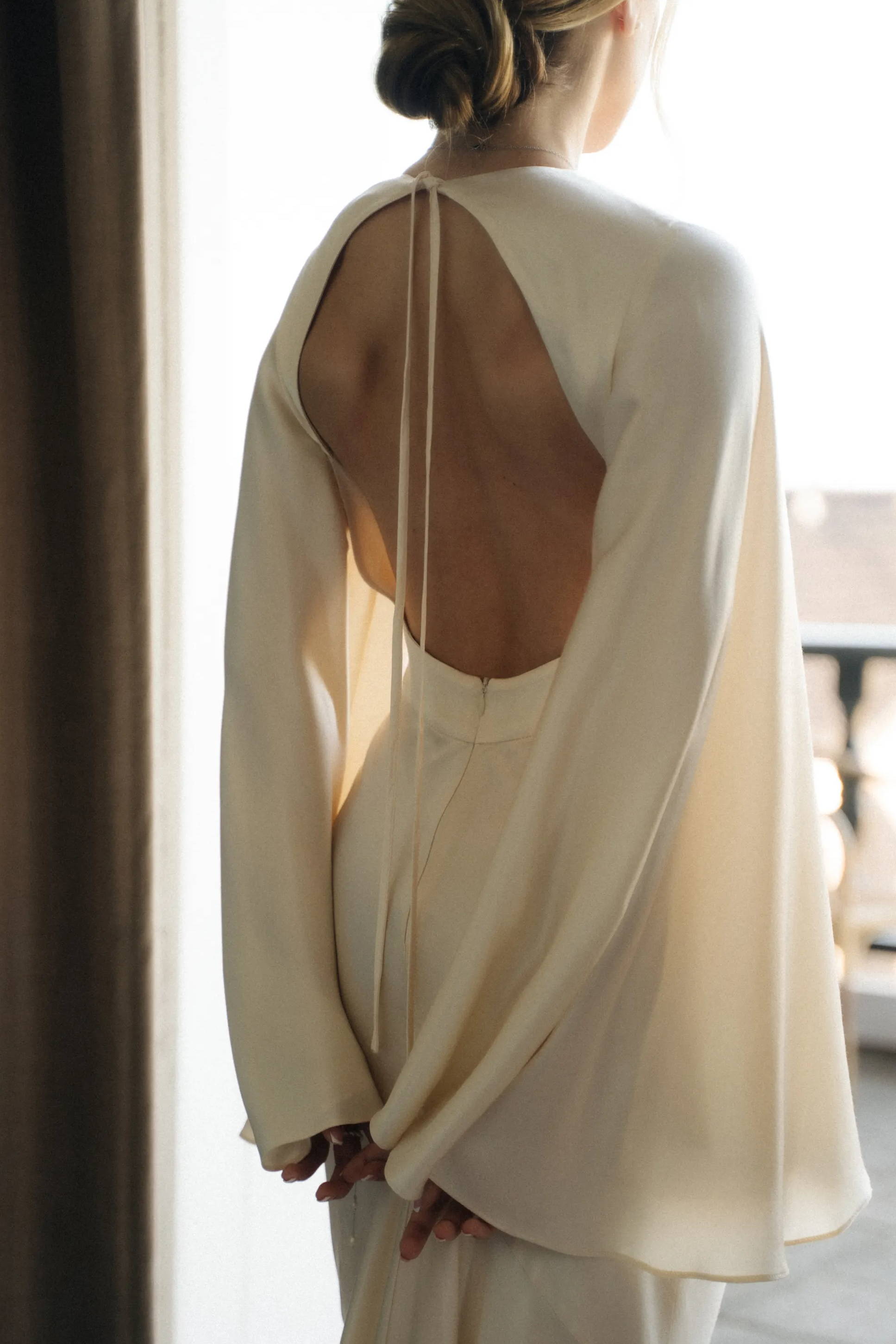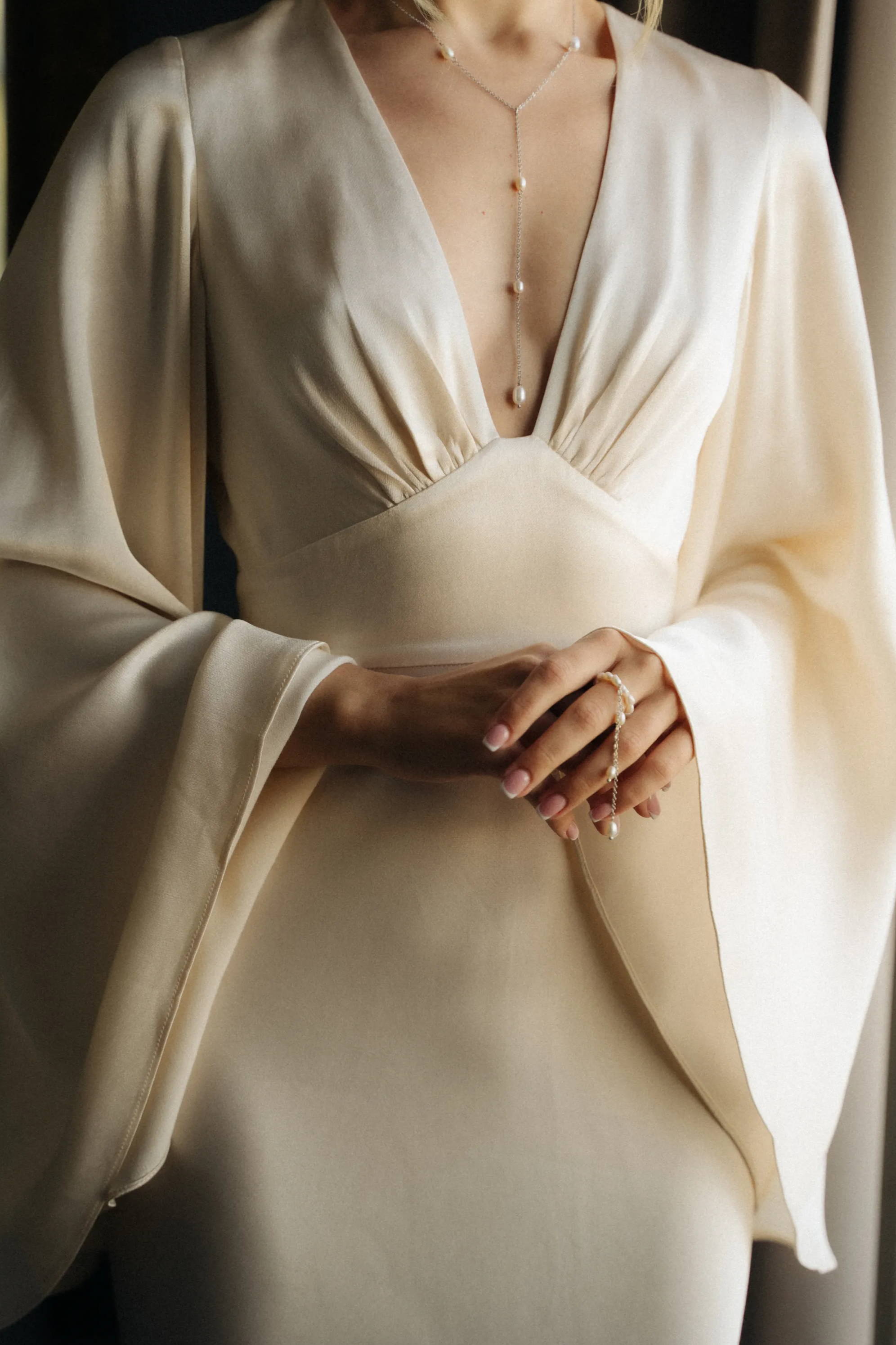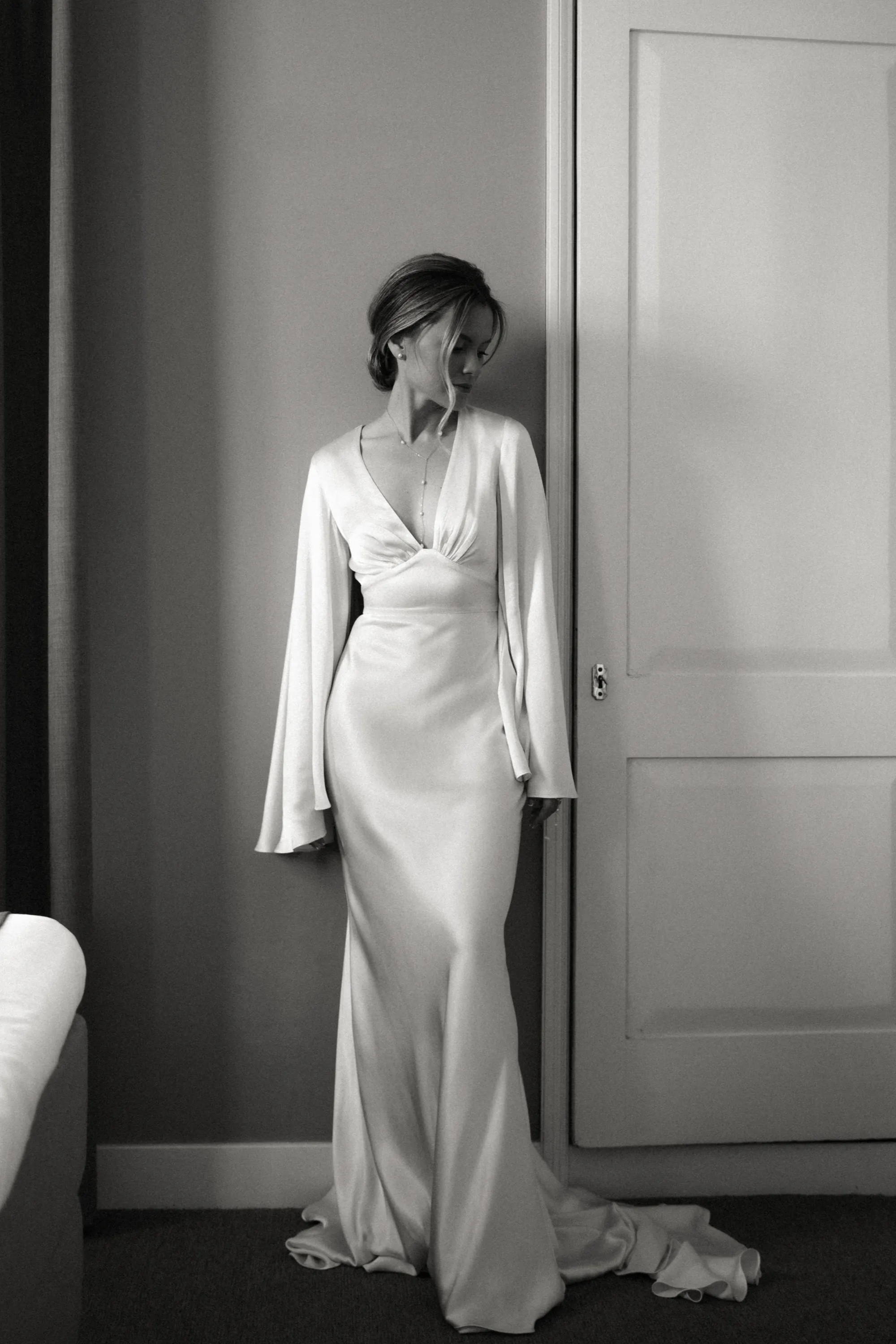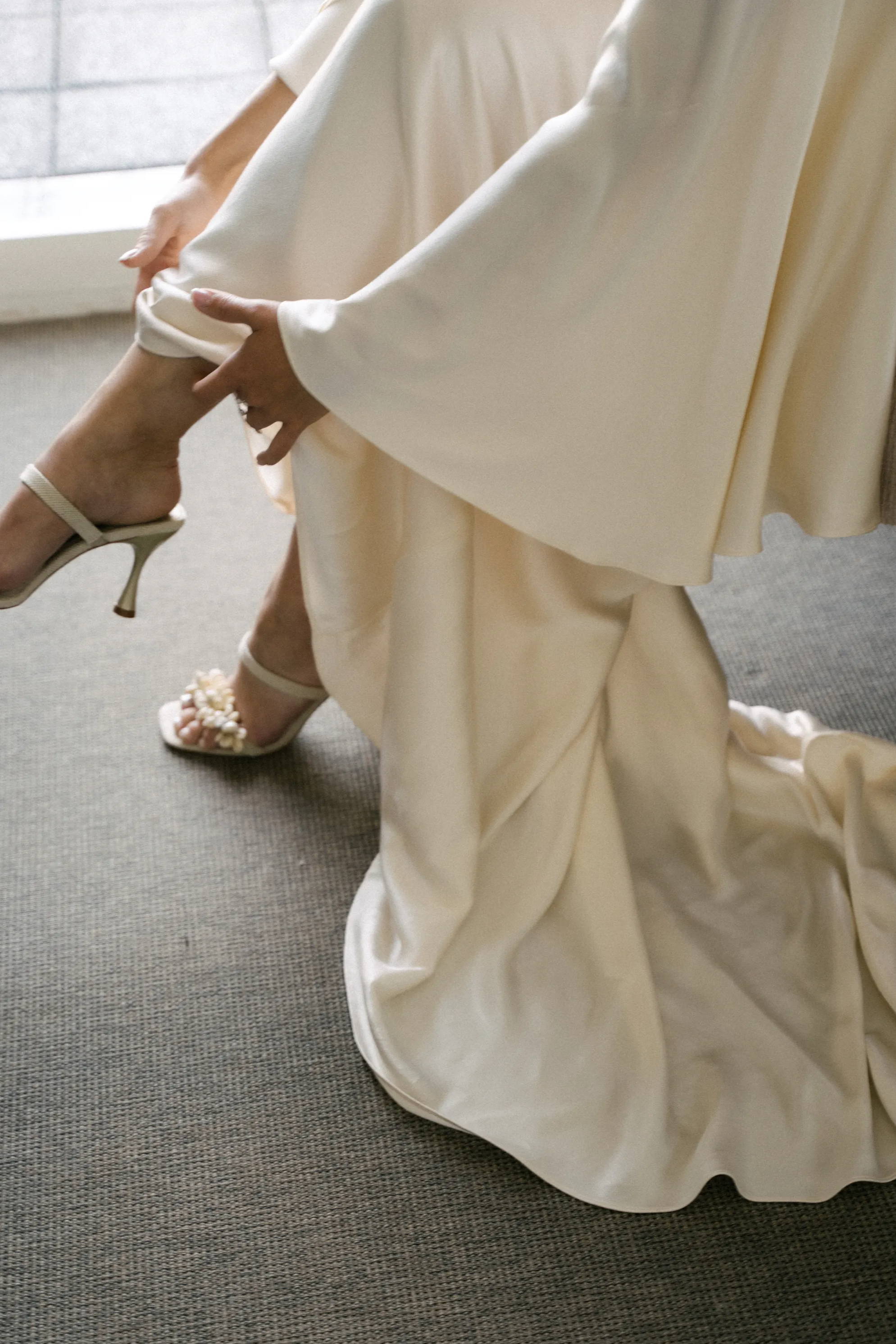 Katya was studying Chinese language and culture at an University back in Moscow, and Nathan just moved to China from the Netherlands to pursue his career. In 2014 they met in Guangzhou where Katya was doing an exchange program for one year. Two people from completely different cultures and backgrounds met on the other side of the world - and it worked! After a year Katya went back to Russia to finish her studies, and Nathan moved to another city in China - Shenzhen. During two years, they had long distance relationships, and then reunited again. After that, they decided to move to the Netherlands together. Nathan proposed back in 2019 - just a couple of months before corona had started, so they waited until 2022 with the wedding preparations. Initial plan was to celebrate their love in Georgia - a beautiful country with amazing food where both families from Russian and the Netherlands could gather without a visa. Unfortunately, in February 2022 Russia started the war against Ukraine. The couple decided to cancel the destination wedding. Instead, just 3 months before the planned date, they rearranged everything to move celebration to the Netherlands. As nature lovers, Katya & Nathan chose a laidback outdoor location - a surfing beach club in the dunes by the North Sea - just an hour away from Amsterdam. The idea was to have a relaxed wedding where everyone can enjoy nice drinks & dance while watching the sunset. The day was perfect and it was everything we hoped for and more
Katya:"The moment I've seen Shona Joy bridal collection, I was instantly convinced - this is it! The perfect wedding dress in my mind had to be elegant, stylish, preferably with open back, light & not too white. Shona Joy dress had it all! The scariest part was ordering online all the way from Australia to the Netherlands without a chance to try it on. Fortunately, I guessed my size correctly & it fit me perfectly! I've never gotten so many compliments in my life. It was definitely a magical day!"
Bride: Katya @met.katya
Photographer: Christina Nesterova @chris.nesterova
Dress: La Lune Backless Maxi Dress in Cream
Location: Wijk aan Zee, the Netherlands
"My husband Peter and I eloped on our own in San Diego during the height of covid. The photos that we have are from our slightly more "official" ceremony and celebration with our family in October 2022. We hosted a brunch wedding at the historic Barkley House on the water in Pensacola, FL. Complete with bottomless mimosas, Bloody Mary's and traditional brunch foods!"
Bride: Caroline @carolinexkieffer
Photographer: Megan Muñoz @meganmunozphoto
Dress: La Lune Ruched Bodice Maxi Dress in Cream
Location: Pensacola, Florida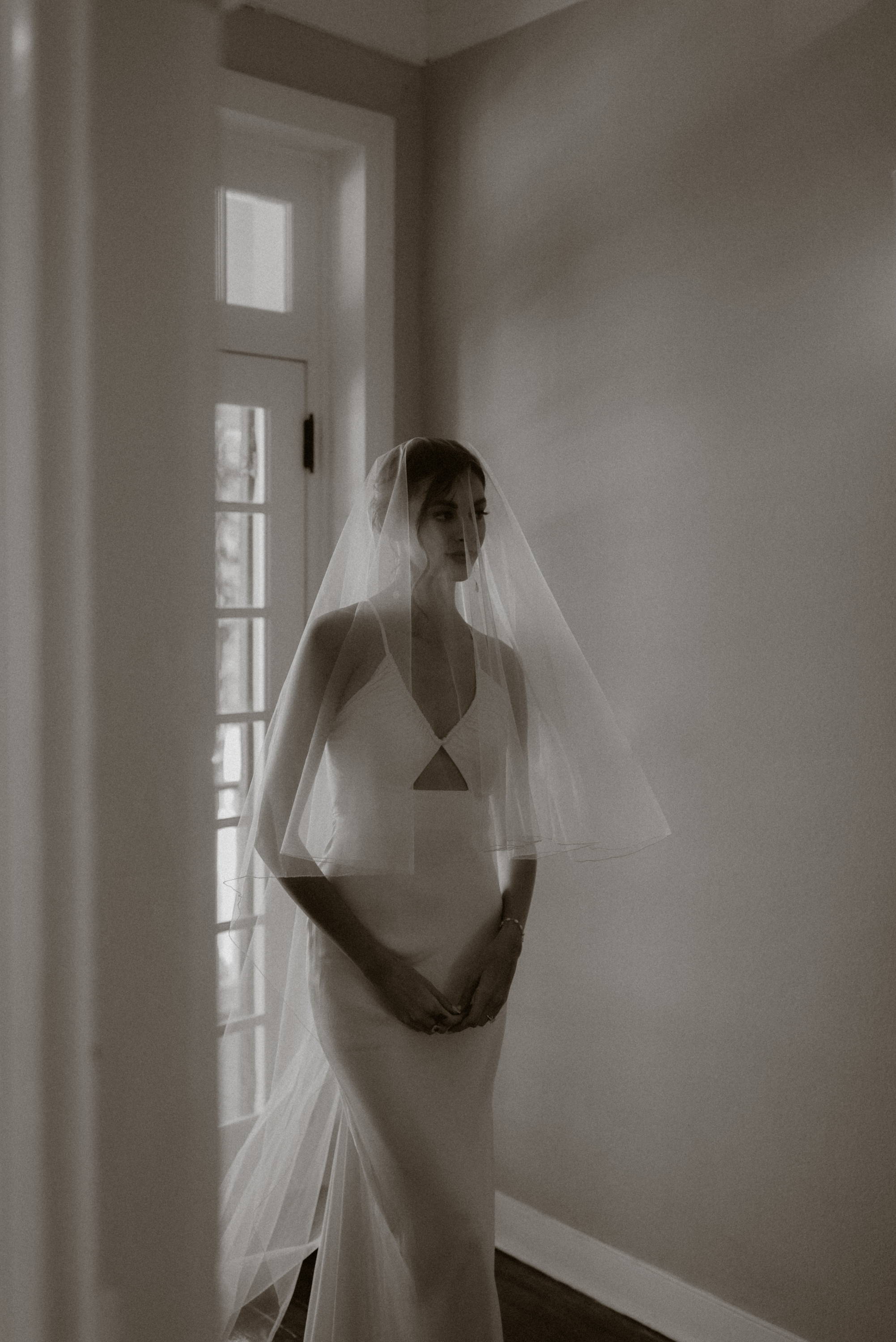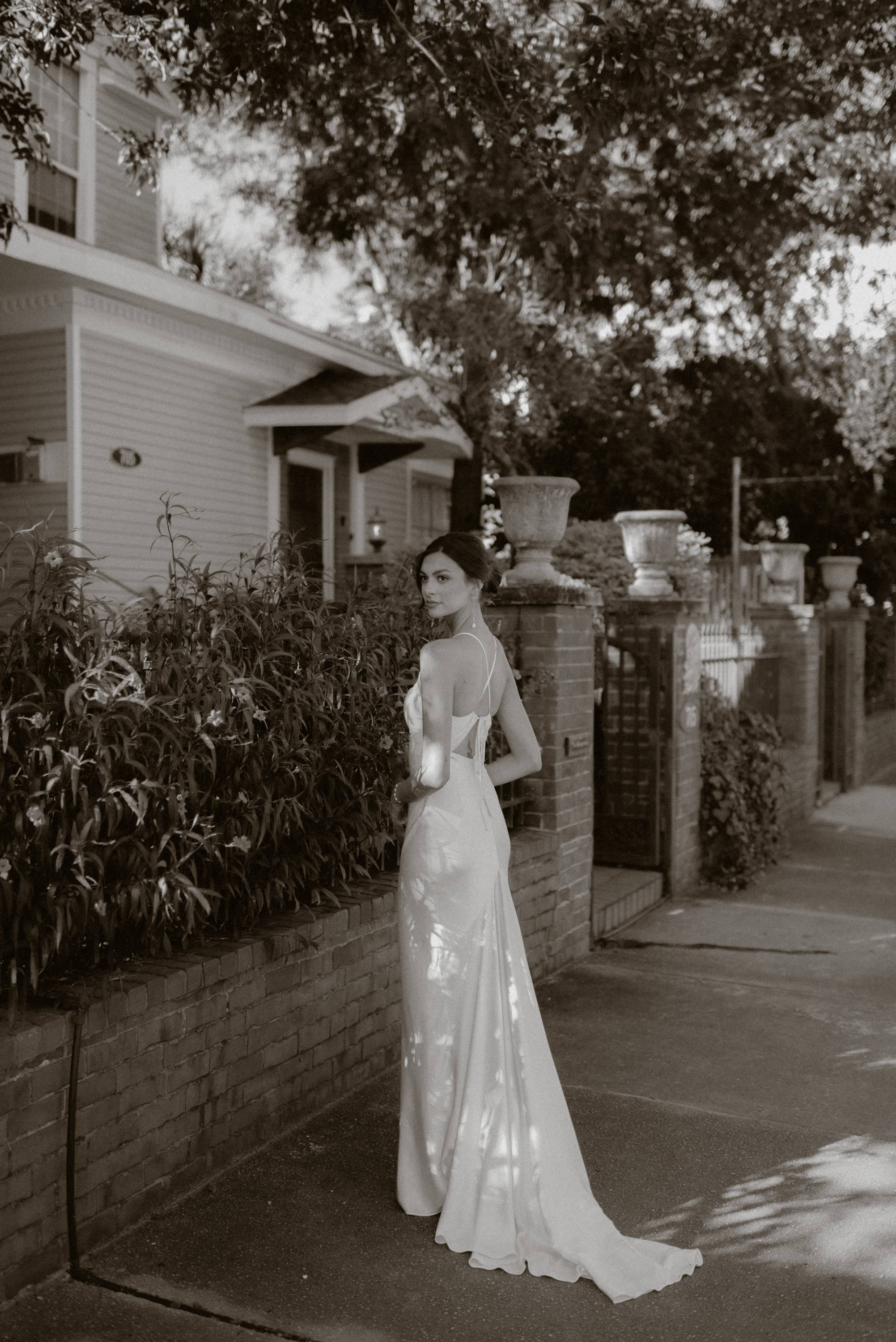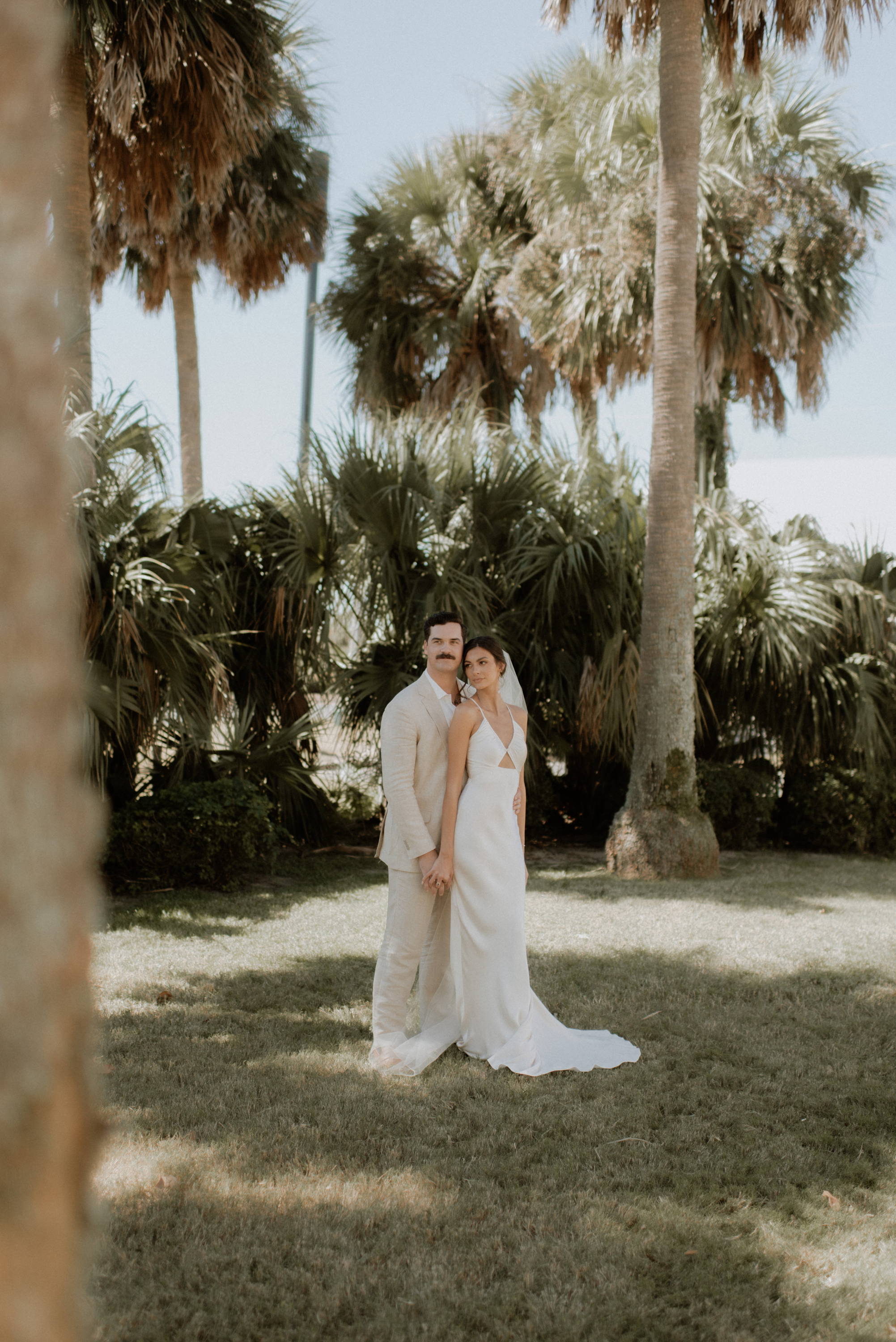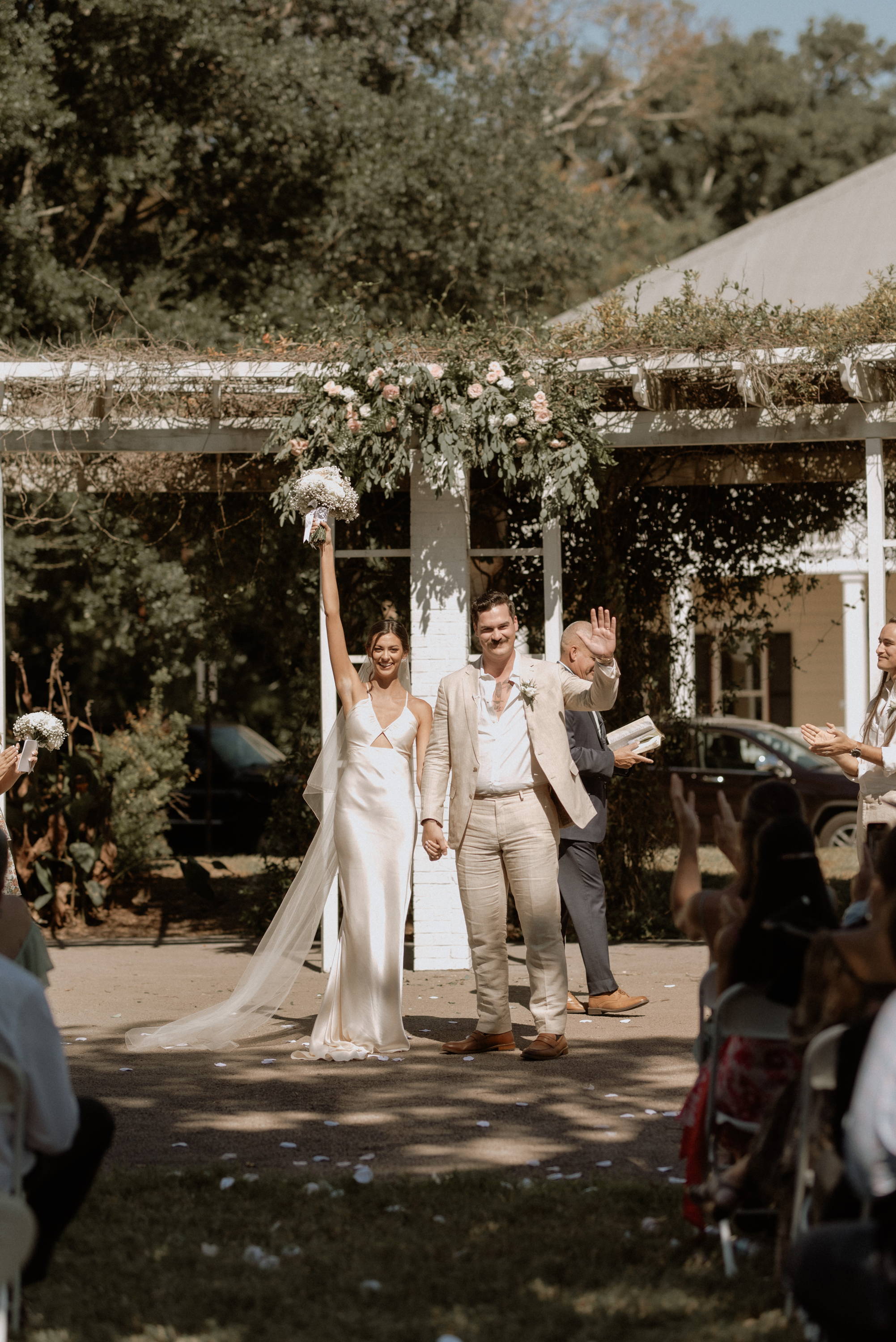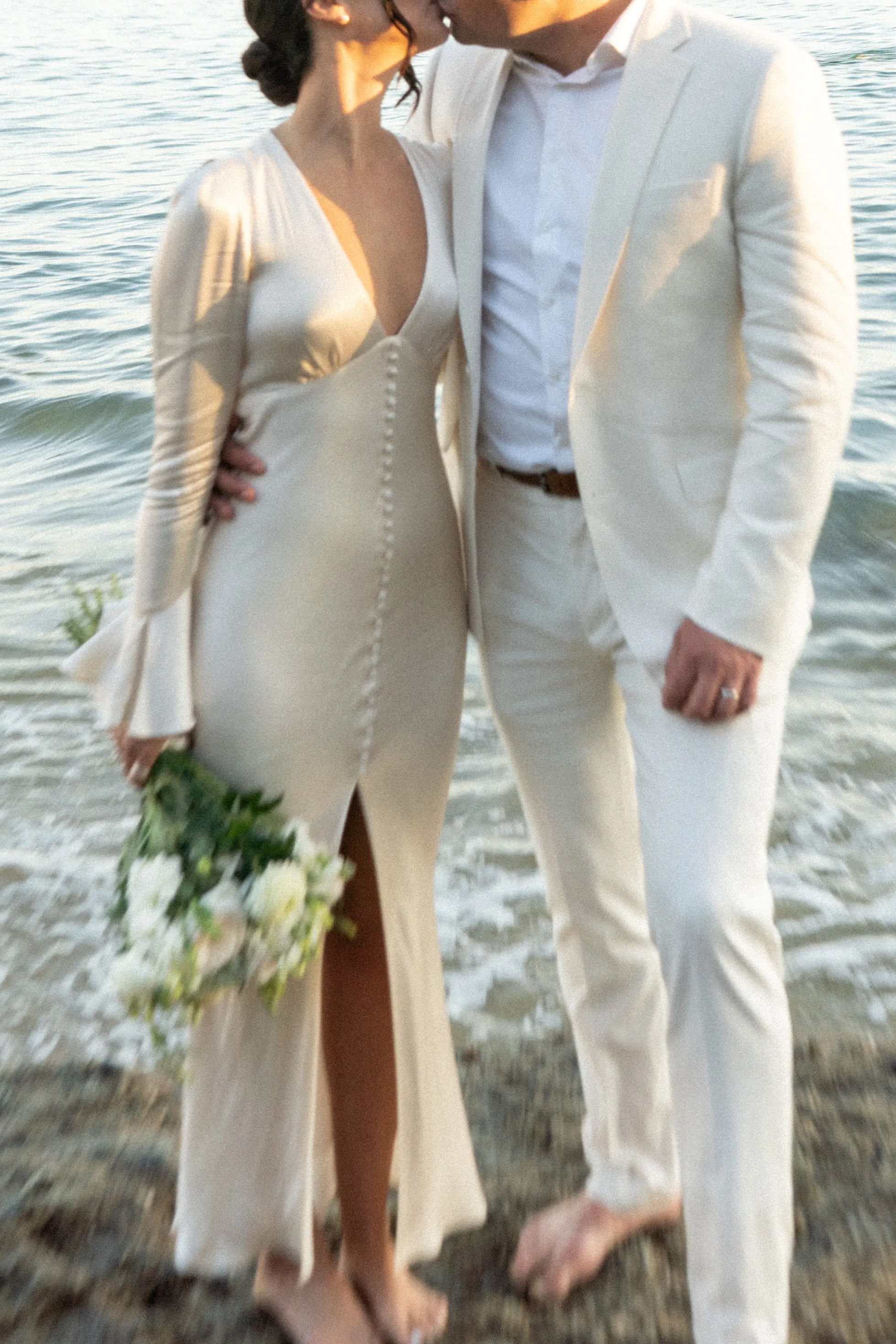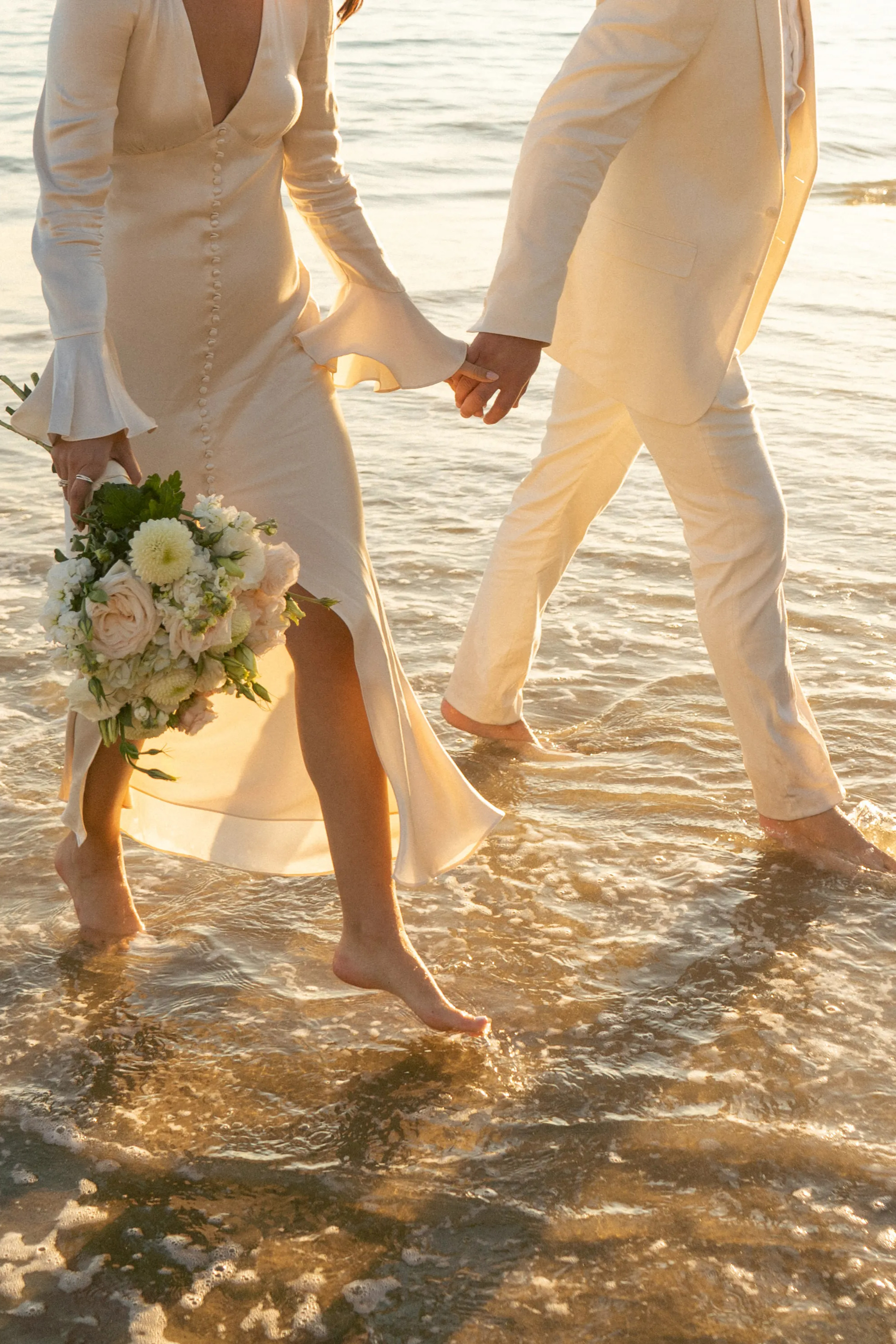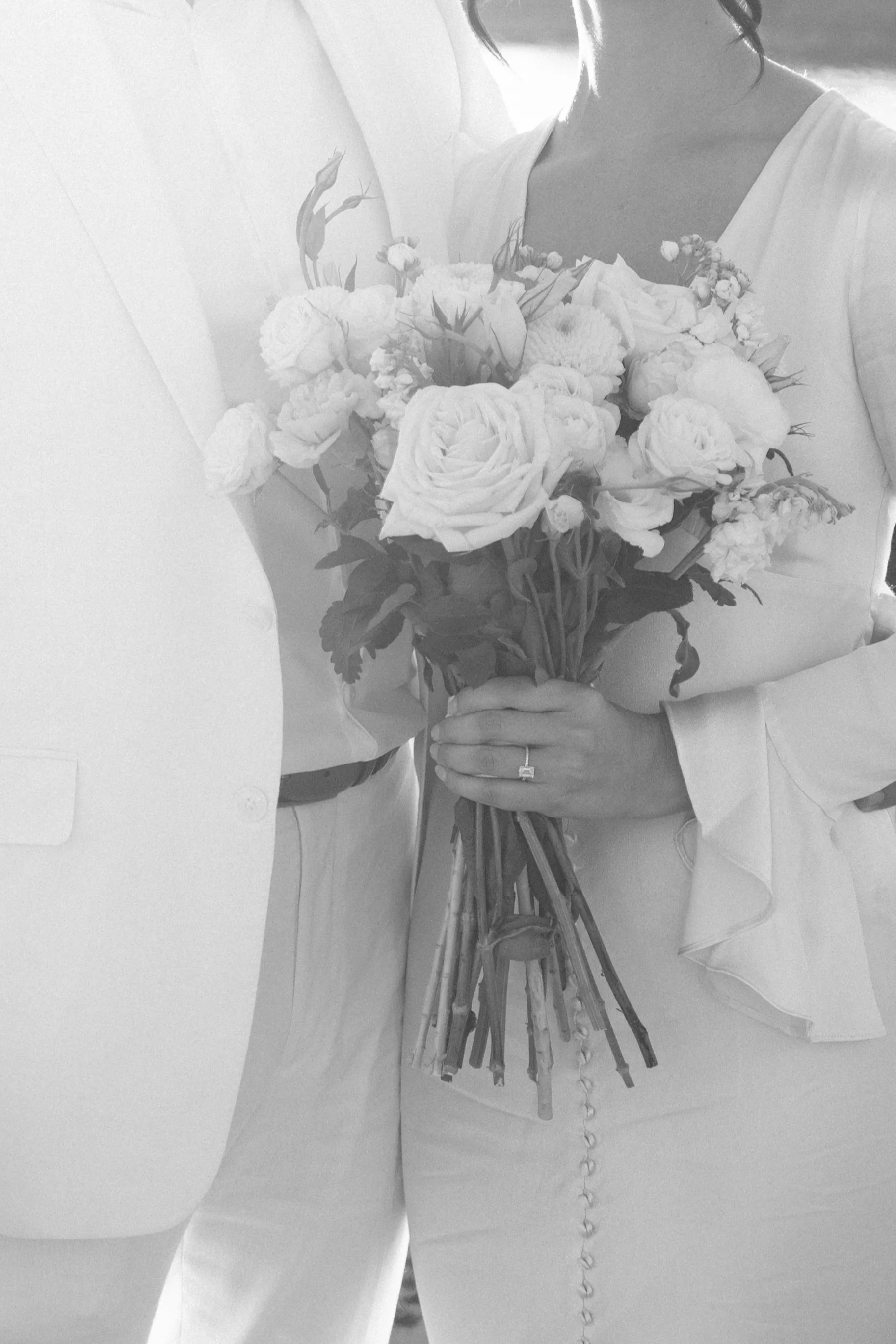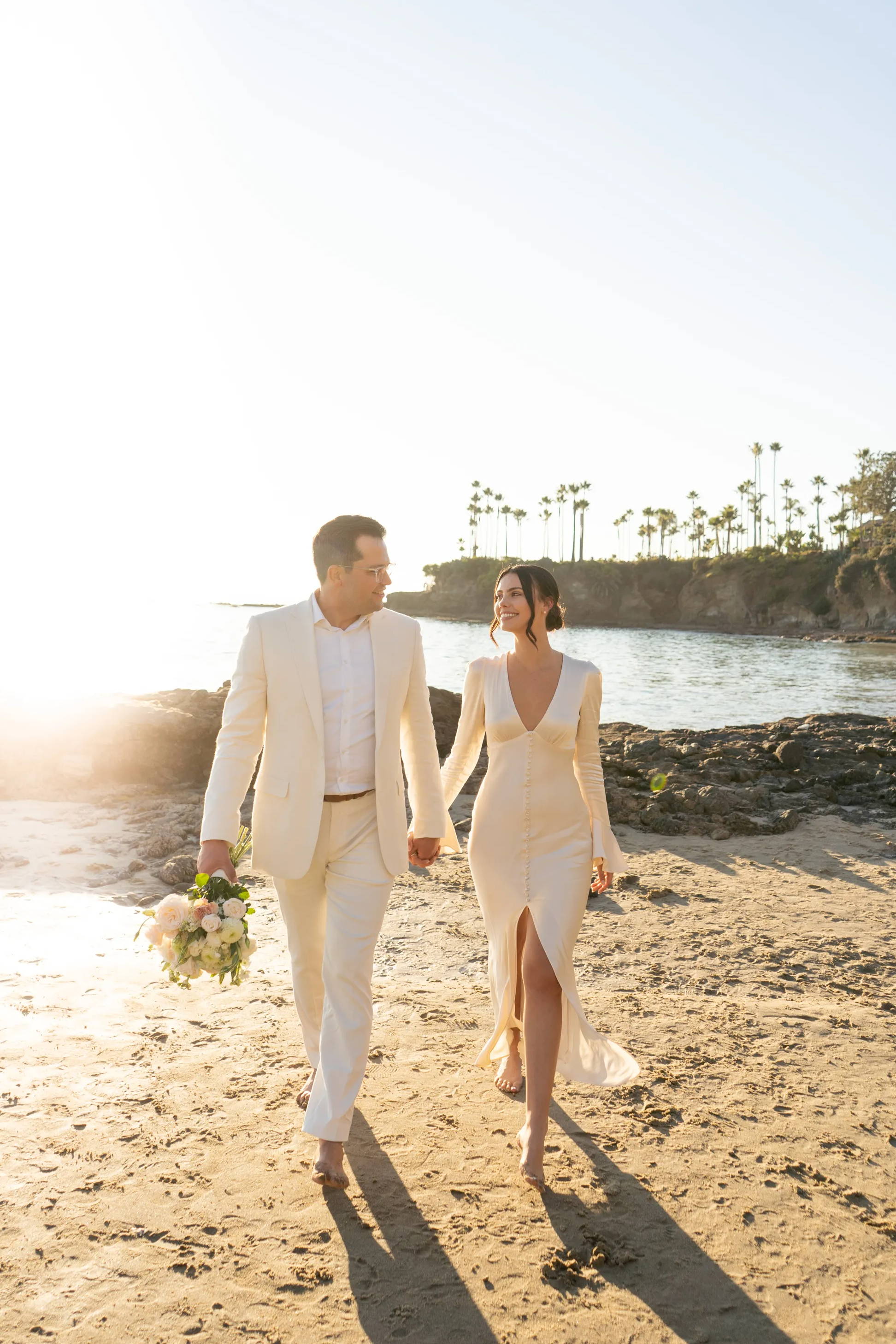 "A love for the water. Blaine and Melissa spent their first two dates on a sailboat. From then on, they continued to bond over their love for the water. Spending countless days soaking up the sun, on the sailboat or the beach, a coastal elopement just made sense. On the beach of a small cove in Laguna Beach, CA, Blaine & Melissa exchanged vows in an intimate ceremony."
Bride: Melissa @melchasingthesun
Photographer: Ali Ennen, @ali_ennenphoto
Dress: La Lune Frill Cuff Bias Midi Dress
Location: Laguna Beach, CA