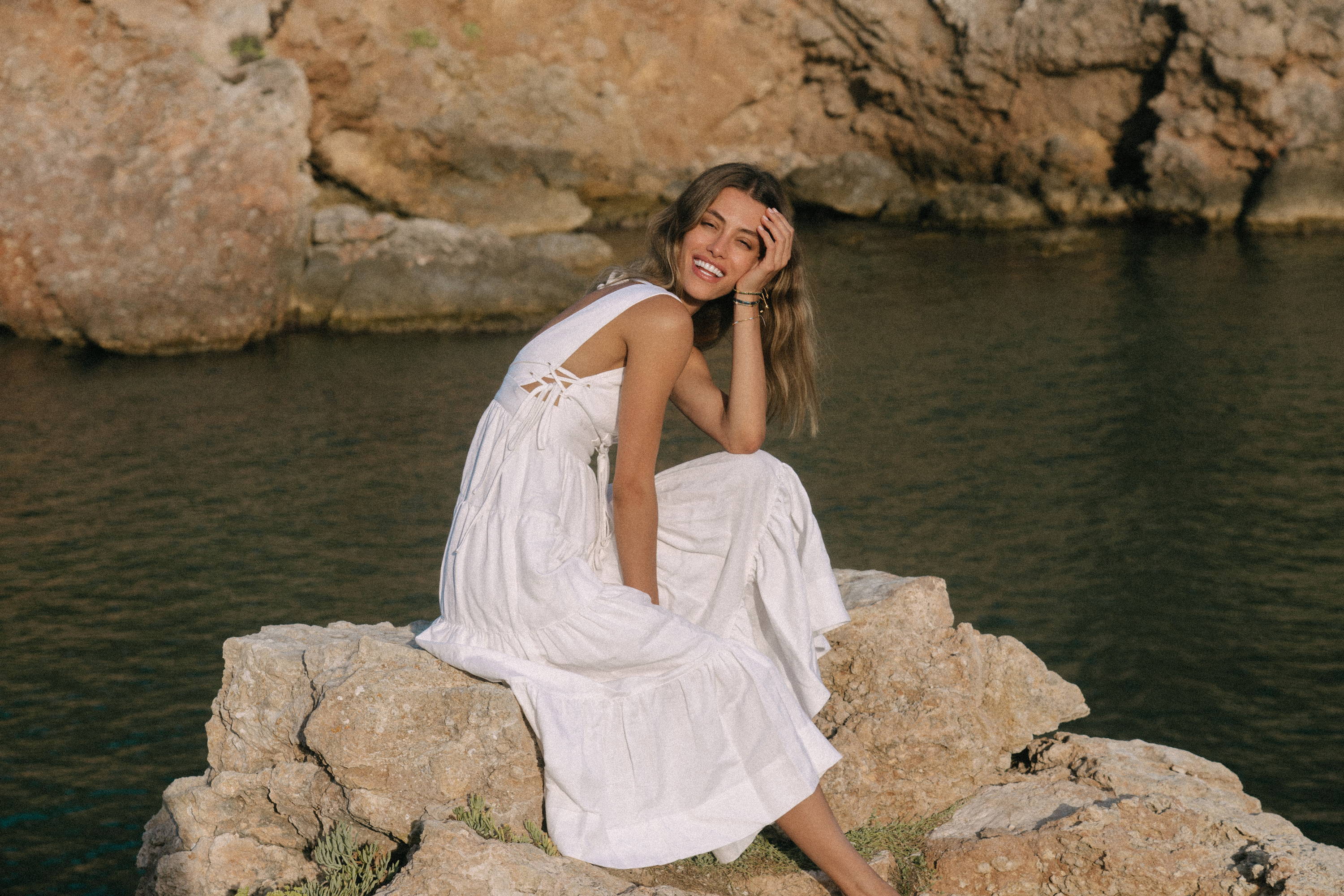 Kristina wears our Blanca Linen Midi
Let us take you with us on a sojourn to the Mediterranean isle of Ibiza, to capture our Nomada Collection.
Set among the beautifully untamed landscape of the island, with a true bohemian spirit and sense of rustic simplicity.
To capture the diverse landscape of the island, we roamed from the east side at Aigües Blanques to Playa De Portinatx - known as the hidden gem of Ibiza, untouched by tourists at the northernmost tip of the island, where we caught the sweeping sunset over the ocean. Then drove down south to a hidden beach near Roco Lisa called Cala Olivera.
Encompassing a curated, yet care-free palette of sun-bleached neutrals, earthy shades of clay, and warm olive designed in breezy linens, crisp cottons and liquid silk touch fabrics.
Basking in desaturated light, the Nomada Collection brings an escape from the buzz and the thrum.
Director, Photographer & Videographer - Jessica Ruscoe
Model - Kristina Rudy
Assistant - Anaïs Ramos
Kristina wears our Gala Tiered Midi
Kristina wears our Blanca Linen Crop + Mini Skirt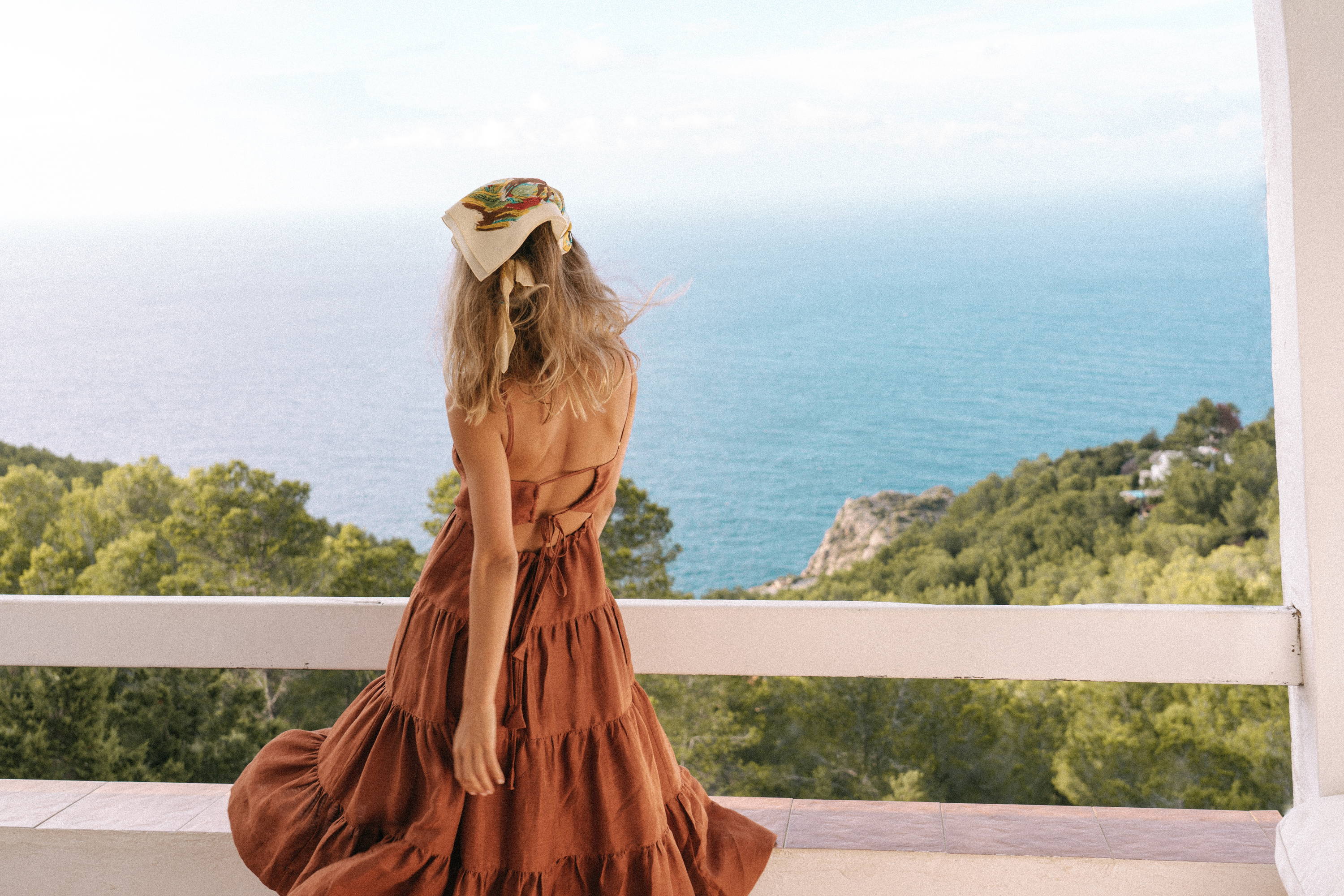 Kristina wears our Elsa Tiered Linen Midi in Gingerbread
Kristina wears our Amaia Ruched Crop + High Waisted Skirt in Olive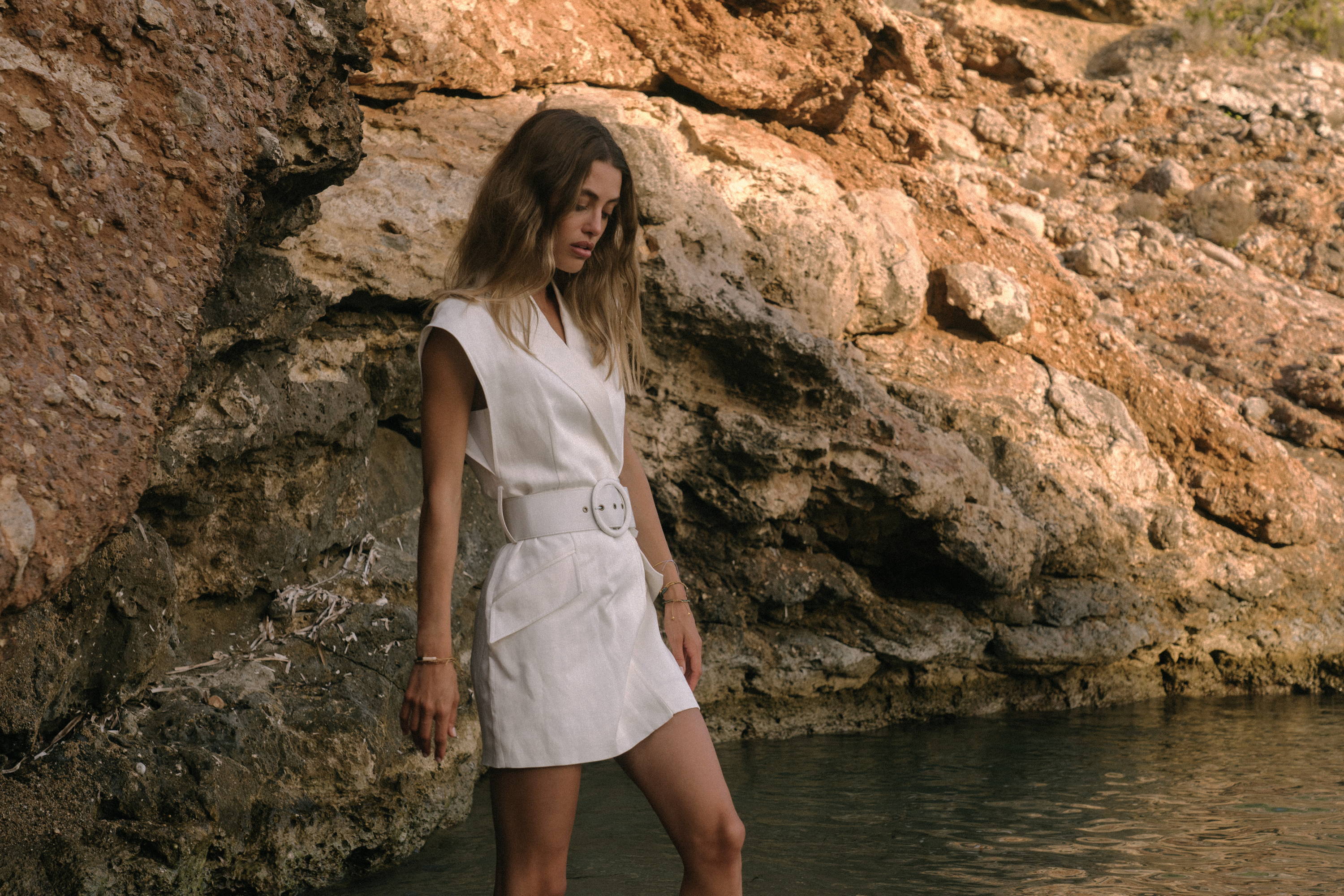 Kristina wears our Blanca Linen Mini Dress in Ivory
Kristina wears our Martina Linen Mini Skirt + Crop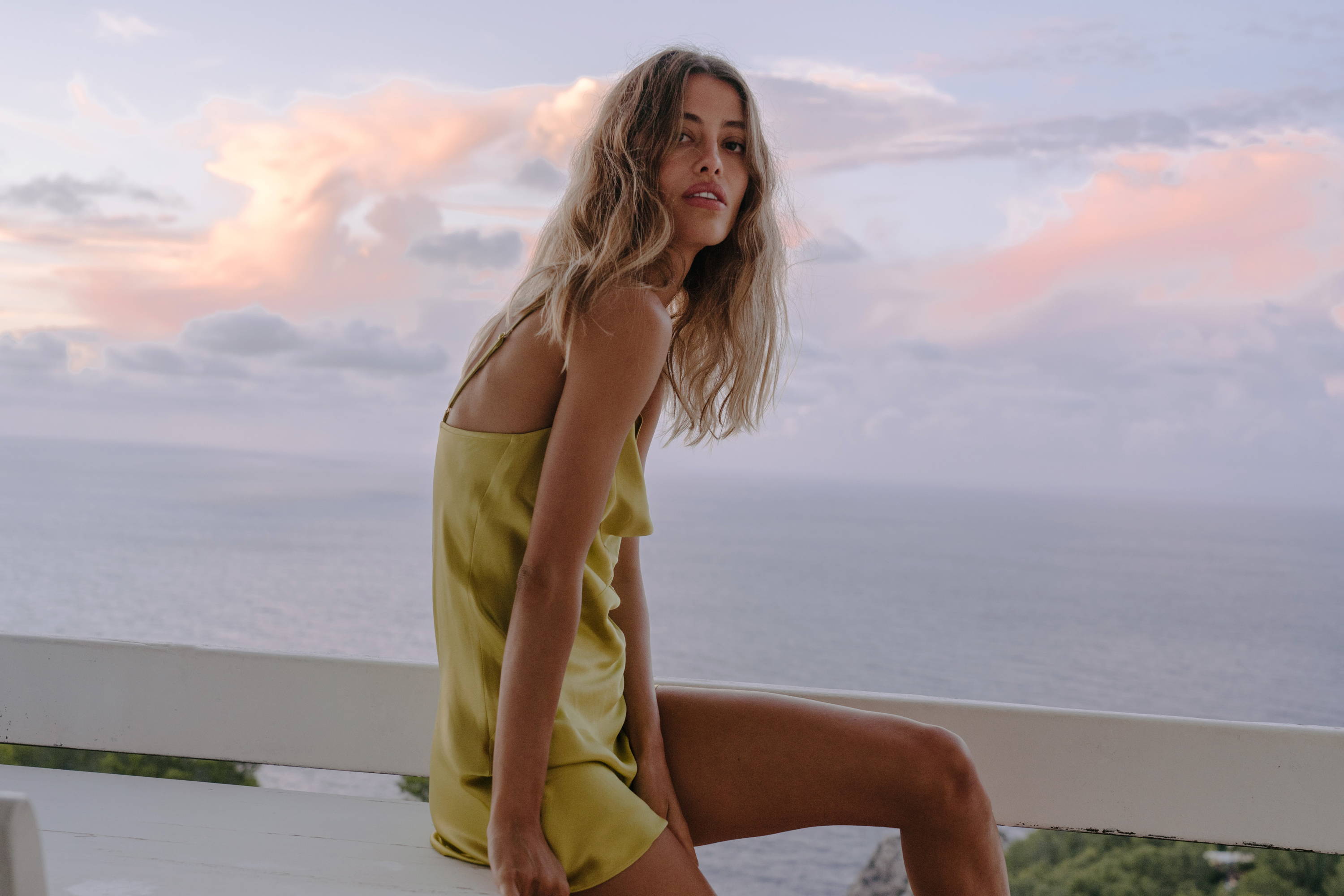 Kristina wears our Gala Bias Mini Slip Dress in Lime